Sequential artists are telling today's stories
As a sequential art student at SCAD, you will learn to wield the power of narrative in every medium: comic books, graphic novels, cartoons, comic strips, Manga, children's books and storyboards. And you'll do it in a department so highly revered that it's been called "the Harvard of comics," recognized by USA Today, and named among the three institutions from which Marvel Comics recruits the most editors.
Sequential art degrees
SCAD's sequential arts degrees are offered in Atlanta, Savannah, and online via eLearning.
  - Atlanta    - Savannah    - eLearning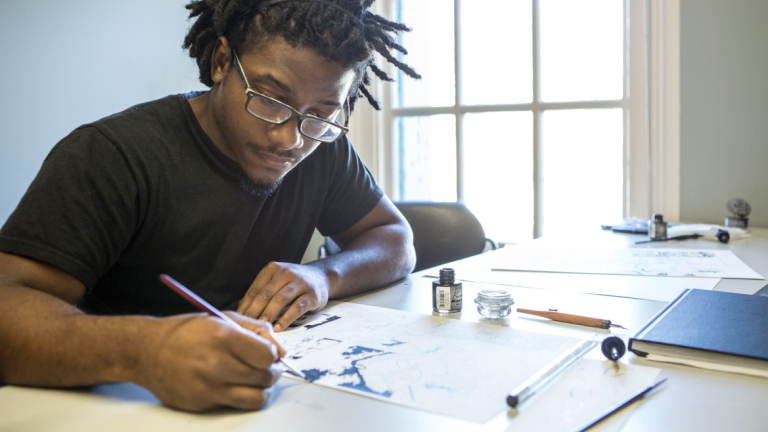 Land your dream job as a sequential artist
Our sequential art program prepares students to be leaders and entrepreneurs in visual storytelling. SCAD alumni are consistently nominated for prestigious awards and sought after by leading companies like DC Comics, Marvel Comics, Dark Horse Comics and Dreamworks.
Learn more about sequential art careers
"I began my career in Baltimore, teaching young children how to draw funny cartoon characters. I realized that through teaching I could help the kids do more than just learn to draw Spongebob — I could help enrich their lives."
Brian Ralph | Sequential art professor
Meet the masterminds of sequential art
At SCAD, you can engage with the master storytellers who visit every year at every location. Recent guests include comic mogul Stan Lee, Marvel Comics executive editor Mike Marts and editor-in-chief Axel Alonso, legendary illustrator James Gurney, groundbreaking graphic novelist Art Spiegelman, MAD Magazine greats Jack Davis and Al Jaffee, DC Comics art director Mark Chiarello and many others.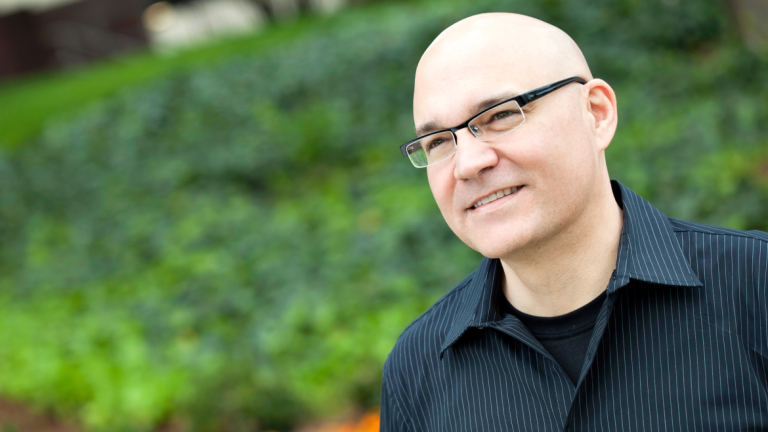 Learn the trade from gifted visual storytellers
At SCAD, our sequential art faculty is comprised of industry insiders and respected professionals. With connections across every sphere of sequential art, the vast experience of your professors translates directly to job and internship opportunities in the best companies.
Meet our sequential art faculty
Related majors and minors
As a student at SCAD, your creations will benefit from collaborations with talented peers and opportunities to take electives in related programs. Explore advertising, graphic design, illustration and animation to supplement your portfolio and emerge a well-rounded professional who is in demand.
Related majors that may interest you:
Minors that complement this program:
Ready to see more?
Connect with us! Request more information or apply today, and we'll send you everything you need to begin your exciting journey at SCAD.