Pursue your passion for sound design at the first and only university to confer B.F.A., M.A. and M.F.A. degrees in the field. You will be immersed in a curriculum that models the workflow of professional media production, taking your work to the next level even before you graduate. At SCAD, you'll also benefit from collaboration with peers in other film and digital media departments, working together to develop films, animation and video games.
Sound design degrees
SCAD's sound design degrees are offered in Savannah.
  - Savannah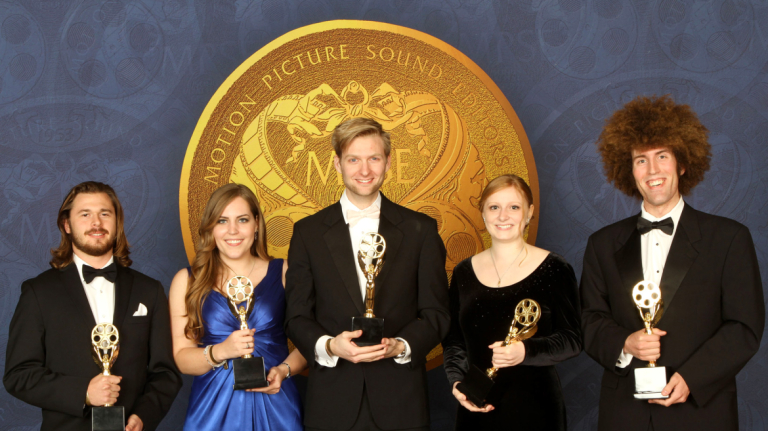 Find your place in the spotlight
SCAD sound design graduates have won Emmy and Golden Reel awards and worked on Oscar-winning films — and now you can follow in their footsteps. As a SCAD student, you will enjoy opportunities to vie for the highest honors in the industry at the most exclusive events.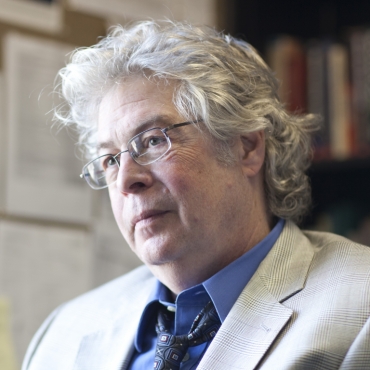 Professor David Stone has contributed his sound editing work to more than 100 feature films and television series, including "Top Gun," "Edward Scissorhands," "Batman Returns" and more. He has won a variety of awards, including five Golden Reels and the 1992 Academy Award for Best Sound Effects Editing for Bram Stoker's "Dracula." An active member of the Academy of Motion Picture Arts and Sciences, Stone teaches sound design at the Savannah College of Art and Design.
"Anyone should observe that we all live inside a media culture and that young people listen passionately to the sounds of Web videos, movies and games. They have easy access to more powerful media-making tools than any previous generation."
David Stone | Sound design professor
Make your future sound great
At SCAD you can become a virtuoso who can do it all by mastering the techniques for dialogue, sound effects and music. Colin Lechner (M.F.A., sound design, 2014) explains how his SCAD experience helped him become a confident, expressive artist.
Discover your dream job
"In our highly technological profession, it is important to remember that the tools we use do not create art. We must master them so they can be used to realize our own ideas. The field of sound design challenges students to become proficient in a wide-ranging skill set that includes sophisticated hardware and software. I want my students to meet that challenge but also to become adept in connecting to the creative impulse that generates great design."
Stephen Michael LeGrand | Sound design professor
Related majors and minors
Sound design is an ever-evolving field. In order to thrive in such an industry, many students choose to pursue a double major or related minor while they are here. You can explore new perspectives, harness diverse creative approaches, and develop a unique, well-rounded style — all while earning multiple degrees.
Related majors that may interest you:
Minors that complement this program:
Ready to see more?
Connect with us! Request more information or apply today, and we'll send you everything you need to begin your exciting journey at SCAD.