Careers in sound design
Become a production mixer. Become a sound editor. Become a boom operator. SCAD sound design graduates have won Emmy and Golden Reel awards and worked on Oscar-winning films — in part, because these alumni studied with preeminent faculty members who have authored books on the subject and collaborated on films including "Reservoir Dogs," "Die Hard," "Indiana Jones and the Last Crusade" and "Ocean's Eleven," and TV shows such as "Two and a Half Men" and "Futurama."
Launch your career as a professional:
ADR and Foley mixer
Foley artist
Music editor
And get recruited and hired by the best of the best:
Turner Broadcasting
Disney
Soundelux
Alumnus Todd Beyer, audio engineer and owner of Fader King Studios
At SCAD, we give students the technical knowledge and hands-on opportunities they need to become successful sound design professionals. Todd Beyer (B.F.A., sound design, 2007) talks about the rush he feels from his work and how SCAD helped open new pathways to expand his career.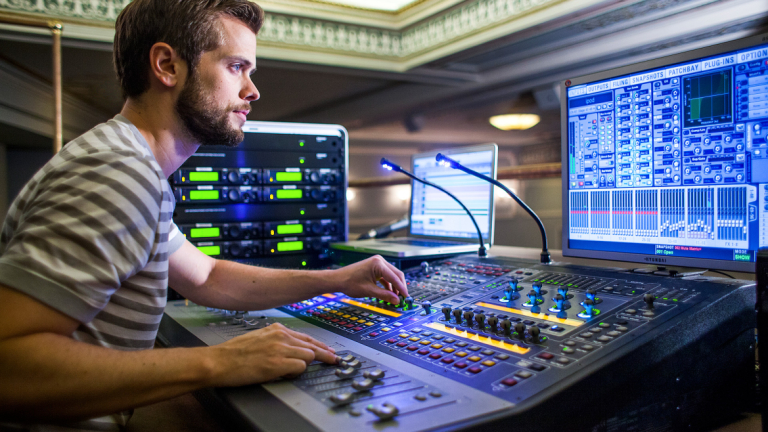 SCAD will see you to success
We support our students both within the classroom and beyond. As part of that effort, the SCAD office of career and alumni success offers students and graduates an array of career-building services, including:
Résumé development
Portfolio building
Mock interviews
Self-promotion
Assistance finding internships and employment opportunities
With professional guidance and one-on-one advising, SCAD will help you kick-start your creative career.