SCAD President Paula Wallace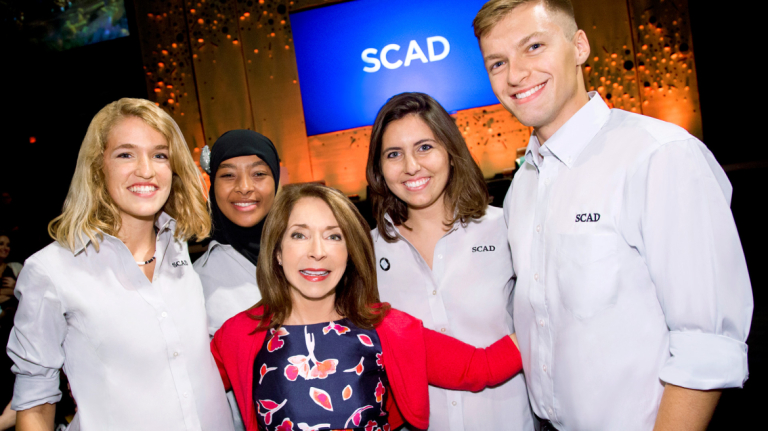 Paula Wallace is the president and founder of SCAD, an accredited, nonprofit, degree-granting university established in 1978. Prior to being named president, she served as SCAD provost, vice president, and academic dean.
"I've visited so many universities over the years and I have never seen a program that I think is so dedicated to putting their students first and giving them the best opportunity to succeed …"
Dave Walvoord | Digital FX supervisor at DreamWorks Animation

Awards and bibliography
President Wallace is widely published and consulted as an expert on creativity. Her monumental achievements across architecture, design, education, and sustainability have been recognized by industry leaders.
The Ruskin Society
Established by SCAD President and Founder Paula Wallace in 2017, The Ruskin Society is an esteemed group of ambassadors who champion the university's mission and promote SCAD as the preeminent source of knowledge in art and design education.
Paula Wallace in the news
Cartoon Brew
/
Oct. 23, 2020
Interior Design
/
Dec. 6, 2019
Savannah Morning News
/
Nov. 17, 2018