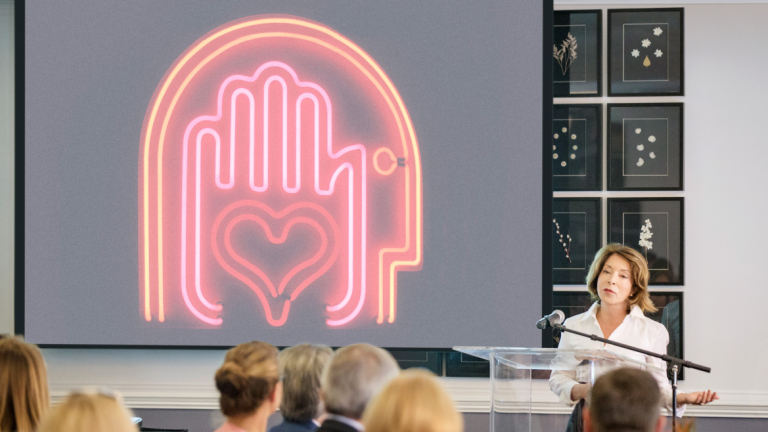 Remarks and essays
Throughout the year, President Wallace speaks to audiences across the university and around the world, from SCAD orientation and SCAD commencement celebrations to SCAD showcase events and book talks around the U.S. and abroad. In addition to her busy speaking calendar, President Wallace often writes and publishes essays on design, education, leadership, heritage conservation, and other topics at Medium.com, LinkedIn, Huffington Post, Entrepreneur.com, and elsewhere.
MARCH 22, 2018
Southeast Emmys Award Presentation to SCAD
Acceptance speech after receiving a special honor for the advocacy of education in the entertainment arts
Feb. 21, 2018
The Sound of Art
Keynote introduction for SCAD deFINE ART honorees Janet Cardiff and George Bures Miller
Jan. 18, 2018
Designing Double: SCAD and the Cooper Hewitt
Remarks from a celebratory event honoring the publication of "SCAD: The Architecture of a University"