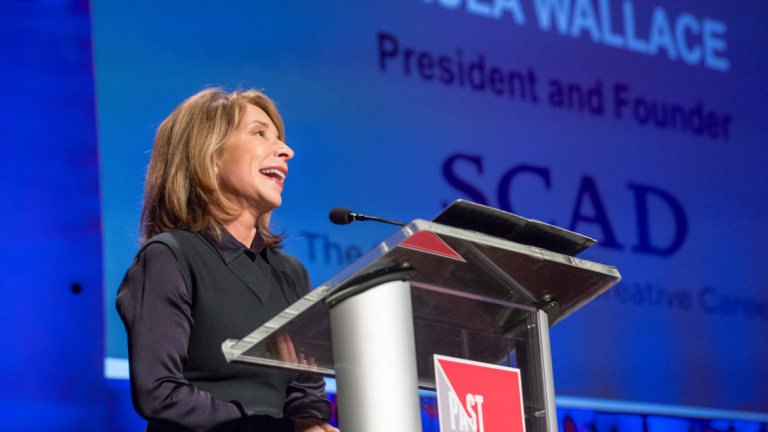 President Wallace has earned accolades from Elle Décor, DesignIntelligence, Fashion Group International, the State of Georgia, the Georgia Historical Society, Georgia Trend, Style Atlanta, and more.
For her profound contributions to the creative community and the cities that SCAD calls home, President Wallace has earned the following:
Recipient of the Nancy Vincent McClelland Merit Award from the American Society of Interior Designers, 2017
Recipient of the Louise du Pont Crowninshield Award from the National Trust for Historic Preservation, 2016
Recipient of the Roger Milliken Honorary American Institute of Architects Legacy Award, 2016
Named an American Institute of Architects (AIA) honorary member, 2016
Earned the Arthur Ross Award for Stewardship from the Institute for Classical Architecture and Art, 2016
Named one of Conde Nast's "The Daring 25," honoring iconic individuals who are reshaping and reimagining the world, 2016
Named on the Blouin Artinfo 2016 Power List: High-Wattage Women of the Art World
Inducted as a Georgia Trustee by the Georgia Historical Society, 2015
Recipient of one of the Atlanta Business Chronicle's "Women Who Mean Business Awards," 2014
Named one of DesignIntelligence's 30 Most Admired Educators, 2013
Named among the "100 Most Influential Georgians" by Georgia Trend magazine, 2012
Recipient of the Sustainability Award from Fashion Group International, 2009
Recipient of the inaugural Elle Décor Vision Award from Elle Décor magazine, 2008
Recipient of the Distinguished Alumnus Award from the Georgia State University College of Education, 2008
Awarded the Impact on Design Education Award at the Style Atlanta Awards, 2005
Appointed Chevalier dans l'Ordre des Palmes Académiques by the Conseiller Culturel and Consul Général of the French Embassy in the United States of America, 2005
Named "Entrepreneur of the Year" by Ernst & Young (Southeastern U.S.), 2004
Member of the National Advisory Board of the National Museum of Women in the Arts (Washington, D.C.), since 2003
Awarded the James T. Deason Human Relations Award and the W.W. Law Legacy Award, 2003
Fellow of the Royal Society for the Encouragement of the Arts, Manufactures and Commerce (RSA, Great Britain), 1997
Named an "Outstanding Georgia Citizen" by Georgia Secretary of State Cathy Cox
In print
Wallace is a prolific author whose books and monographs include design publications, children's books, and, most recently, a memoir.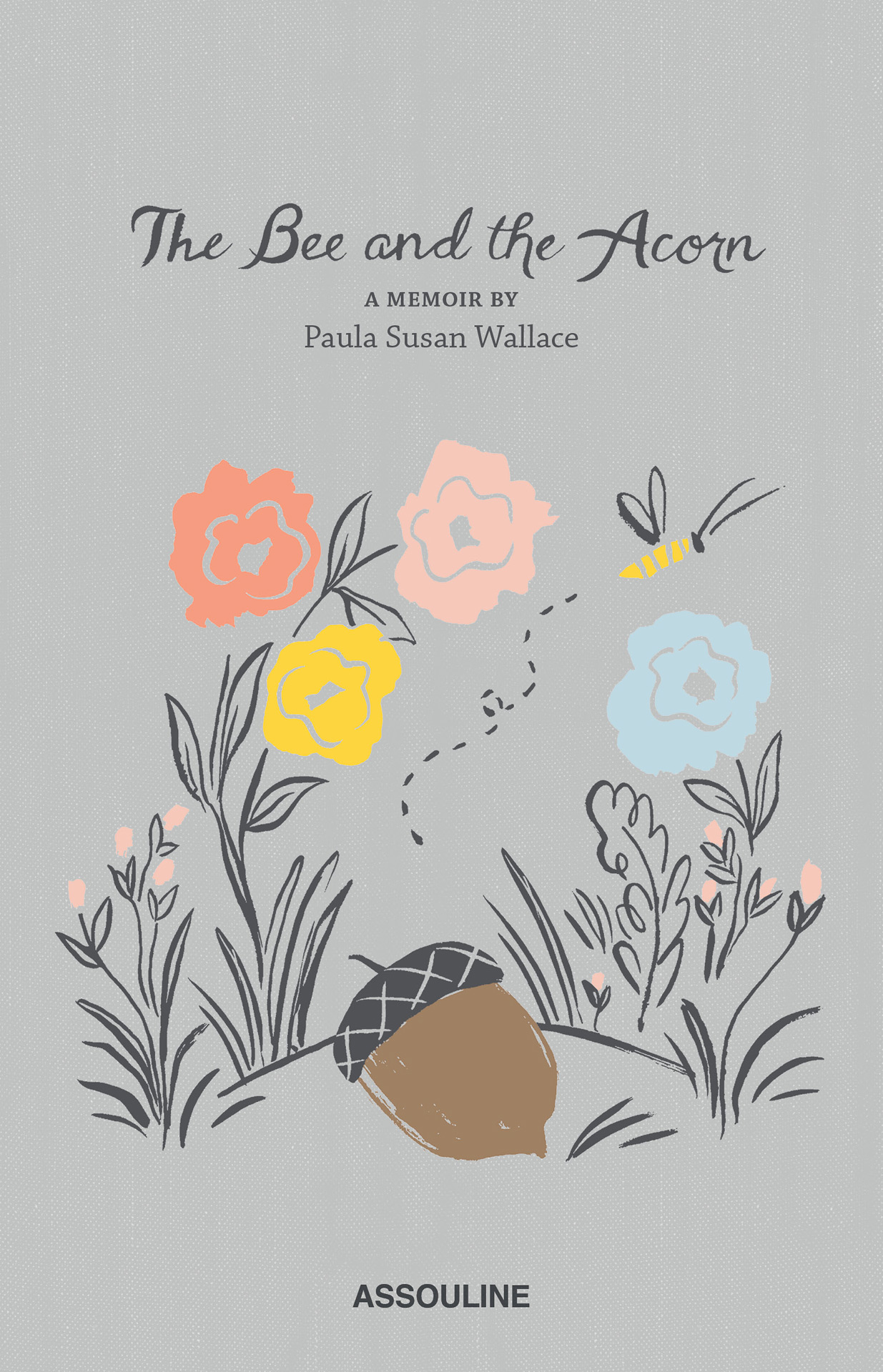 The Bee and the Acorn
A Memoir by Paula S. Wallace
The inspiring story of SCAD from the perspective of its president-founder.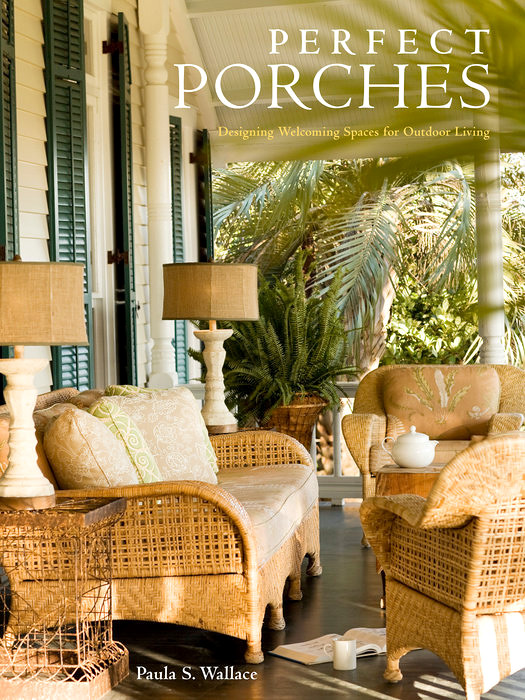 Perfect Porches
Designing Welcoming Spaces for Outdoor Living by Paula S. Wallace
An intimate look at 40 homes and their exquisite porches.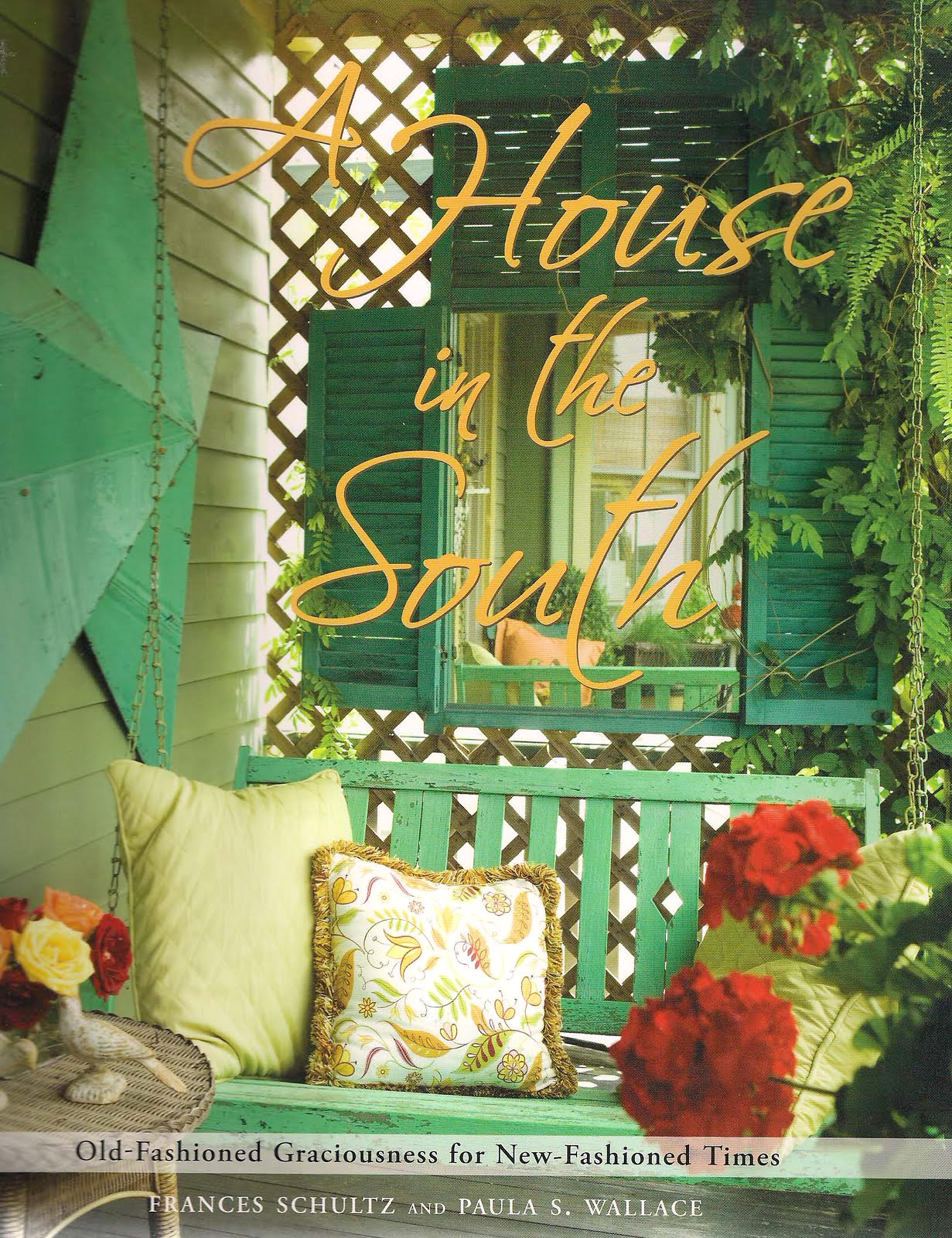 A House in the South
Old-Fashioned Graciousness for New-Fashioned Times by Frances Schultz and Paula Wallace
An illuminating meditation on Southern style through the lens of 20-plus homes.
"Against magnificent odds, President Wallace has built something unique, alive and enduring. Her story is an inspiration."
Geoffrey Fletcher | Academy Award-winning screenwriter
In conversation
President Wallace engages leading artists, designers, writers, and filmmakers on the questions of the day.