Knowledge and networking for industry aficionados and professionals
SCADFILM is the leading program for students and working professionals in film and television, animation, gaming, virtual reality, and digital arts, offering unparalleled career opportunities to learn and network.
SCADFILM festivals
Attend quarterly gatherings of professionals, industry leaders, and next-generation talent in animation, gaming, television, and augmented and virtual reality.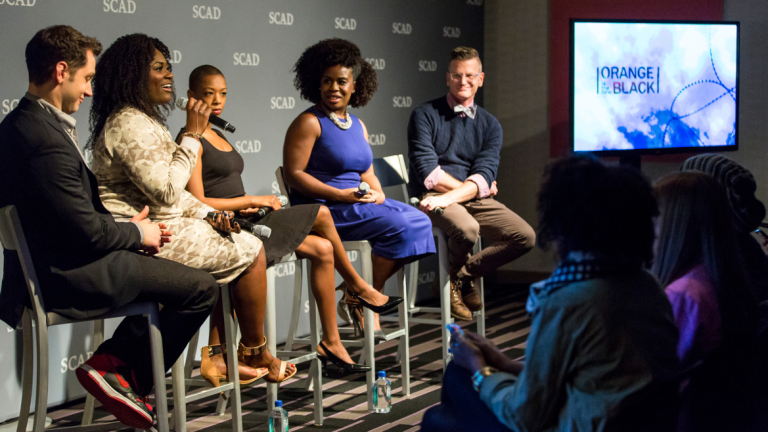 SCADFILM events
Gain creative and production insights from the experts behind the scenes and discover the latest tools and techniques to improve your skills and abilities.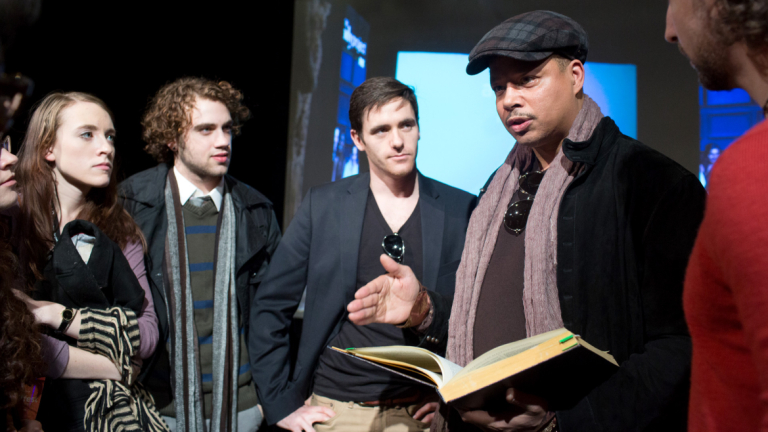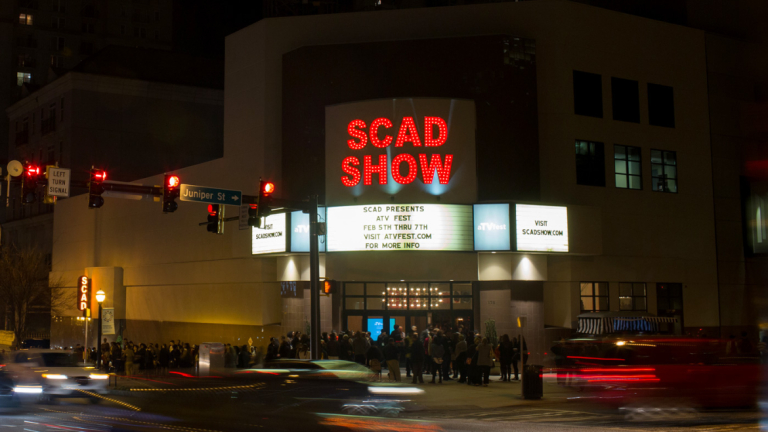 SCADshow | Atlanta, Georgia
With two stages and 560 total seats, SCADshow is the main venue for SCADFILM and aTVfest screenings, and hosts SCADFILM software symposiums and workshops.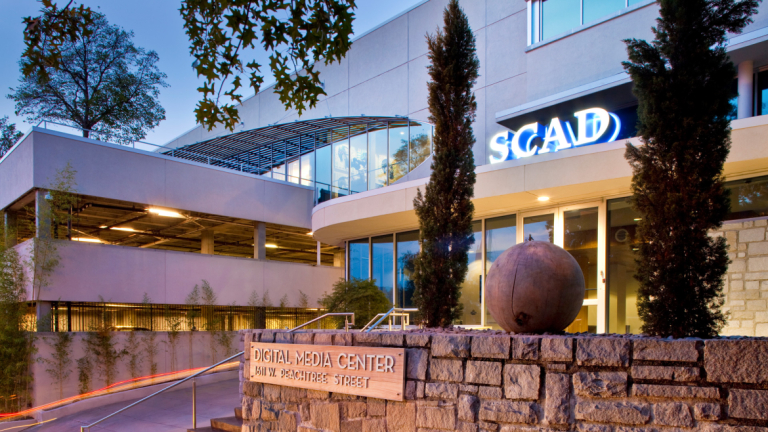 SCAD Digital Media Center | Atlanta, Georgia
This former network television studio houses a theater for SCADFILM screenings and a professional production environment with cutting-edge technology for informative demonstrations and master classes.
View SCADFILM highlights
Responding to growth in the fields of entertainment, animation, gaming, and AR/VR, SCADFILM continues to expand its offerings, events, programming, resources, and technology to keep students, alumni, and creative professionals in step with — and ahead of — these booming, multibillion-dollar industries.
Subscribe to the SCADFILM newsletter and emails
Keep up-to-date with new and exciting SCADFILM events, screenings, panels, and special guests throughout the year.
Become a SCADFILM member
SCADFILM members receive exclusive benefits and privileges, including discounts and members-only offers and events.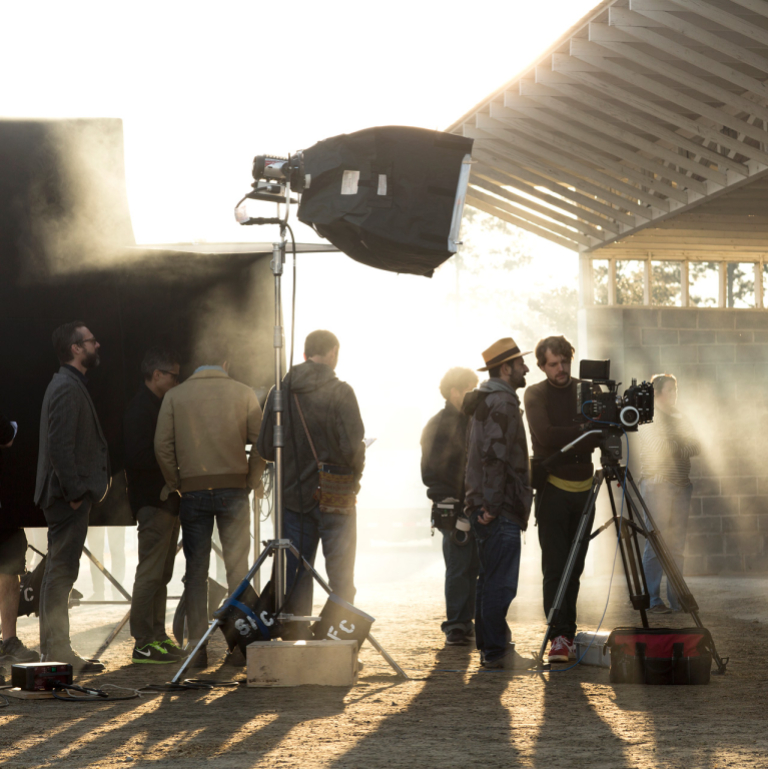 SCAD School of Digital Media
The SCAD School of Digital Media combines artistry and technology within a framework that reflects the highest standards of entertainment production. Digital media students earn degrees in animation, interactive design and game development, immersive reality, motion media design, visual effects, and more, and gain the technical mastery to launch their careers. Through the production-ready SCAD Digital Media Center, state-of-the-art resources, hands-on opportunities, and career-building connections, SCAD students are prepared to rise to the pinnacle of their professions.
SCAD School of Entertainment Arts
The SCAD School of Entertainment Arts incorporates a diverse array of degree programs designed to guide students as they master the art forms and industries that amuse, entertain, and inspire. Cutting-edge resources and equipment in every department, coupled with an experienced, acclaimed faculty, facilitate student development and create the entertainment industry leaders of tomorrow. Programs include sound design, film and television, and performing arts, among others, and feature curricula that bolster students' creative visions while providing a sound basis in both theory and practice.
Learn more about SCAD