Board of Trustees
SCAD, a private, nonprofit, accredited, degree-granting university for art and design, is governed by the university's elected Board of Trustees, which serves as the supreme authority of the institution by establishing broad policies for the university, securing financial resources to adequately support the university's goals, and electing the president. The SCAD administration is accountable to the Board of Trustees. Board members direct the administration of the university to implement and comply with the policies and guidelines required by the criteria for accreditation issued by the Southern Association of Colleges and Schools Commission on Colleges. The Board of Trustees holds biannual meetings to conduct any and all business.

Alan B. (Albie) Whitaker III
Chair
Albie Whitaker III is a financial adviser at a global financial services firm. Mr. Whitaker has worked previously at Bernstein Global Wealth Management, SunTrust Private Wealth Management, and in the Private Banking and Investment Group at Merrill Lynch. A passionate runner and advocate for the disabled, he occupies leadership roles at The Shepherd Center Society at Shepherd Center, a hospital for patients with brain and spinal cord injuries, and the Getting2Tri Foundation, which helps disabled athletes compete against able-bodied athletes. Mr. Whitaker is a strong supporter of SCAD and an Atlanta resident who has done much to increase visibility for the growing SCAD Atlanta campus.

Chan Lai Wa
Chan Lai Wa is a distinguished entrepreneur, diplomat and patroness of the arts. In 1999, she established the China Red Sandalwood Museum in Beijing, China, the first and only museum of its kind dedicated to the preservation and education of the ancient Chinese art of sandalwood carving. Dr. Chan has continuously promoted international arts education and cultural exchange and is involved with many worthy causes in Asia and abroad. In 2012, she was named to the Time 100, the magazine's annual list of the most influential people in the world. In recognition of her philanthropy and profound commitment to the arts, Dr. Chan was awarded an honorary doctorate from SCAD in 1999. Dr. Chan resides in Beijing with her husband.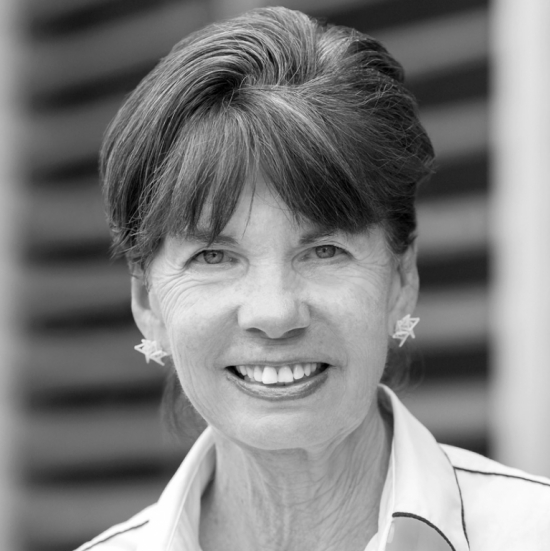 Lucy Cookson
Lucy Cookson is the founder, president and creative director of Thimbelina Needlework Design and Collection in East Hampton, New York, and specializes in watercolor, hand-embellished digital prints, mixed media and needlework. Her work is included in personal art collections throughout the U.S. and has been exhibited in distinguished venues, including hotels, high-end department stores, museums and galleries. Mrs. Cookson, who also has several years of grade-school teaching experience, serves on the Guild House Artist-in-Residence Program committee as a trustee of Guild Hall in East Hampton. She is a graduate of Duke University in Durham, North Carolina.

Nancy Herstand
Nancy Herstand is an arts management and fundraising consultant with an extensive career working with many of America's major visual and performing arts institutions, and on selected international projects. In 2002, as chair of the board of the Lacoste School of the Arts in France, Inc., Mrs. Herstand led the board in developing and effecting the relationship between Lacoste and SCAD. A native of Scarsdale, New York, and a graduate of Barnard College, Mrs. Herstand lives in Miami, Florida, where she led the private sector's $80-million capital campaign for Miami's $483-million Adrienne Arsht Center for the Performing Arts. She is a member of the Board of Directors of the Florida Grand Opera, a resident company of the Arsht Center, and the France Florida Foundation for the Arts, Inc.

Pharris (P.J.) Johnson
P.J. Johnson, a retired Air Force colonel and author of books on local history, is the mayor of Bellville, Georgia. Dr. Johnson earned a Master of Arts in historic preservation from the Savannah College of Art and Design, an M.A. in business management from Central Michigan University, and a Bachelor of Business Administration degree in accounting from the University of Georgia. Previously, Dr. Johnson was chief of staff for executive administration at SCAD and senior vice president at Varec Inc. in Atlanta. From 2005 to 2012, Johnson served as vice president for SCAD Atlanta. Under his leadership, student enrollment grew from 77 to 1,850. Upon his retirement in 2012, Dr. Johnson was honored at the SCAD Atlanta commencement ceremony with an honorary doctorate from SCAD.

Robert (Bob) L. Nardelli
Bob Nardelli is the founder of XLR-8 Investment & Advisory Company, and is a senior adviser of Cerberus Capital Management. Previously, he served as CEO of Cerberus Operations & Advisory Company; CEO, chairman, and member of the Board of Managers of Chrysler; and chairman, president, and CEO of The Home Depot. Dr. Nardelli began his career at General Electric in 1971, quickly advancing through senior leadership positions. He earned a bachelor's degree in business from Western Illinois University and earned a Master's of Business Administration from the University of Louisville. Dr. Nardelli serves on the Board of Directors of the Wounded Warrior Project and the Babcock and Wilcox Company, among others. In 2011, Dr. Nardelli was awarded an honorary doctorate from SCAD. He also previously served on the SCAD Board of Visitors.

Sally Waranch Rajcic
Sally Waranch Rajcic is the owner and director of the Sarah Bain Gallery in Los Angeles, California, where she represents and exhibits the work of emerging artists. Her clientele include local collectors as well as art aficionados both nationally and internationally. Mrs. Rajcic is the former director of The Muckenthaler Cultural Center in Fullerton, California, and is president of the Ronald C. Waranch Charitable Foundation.

Stuart Saunders, M.D.
Stuart Saunders is currently an orthopaedic surgeon practicing in Winston-Salem, North Carolina. Dr. Saunders has written many abstracts, reports, and articles that have been published in The American Surgeon, the American Journal of Physiology: Heart and Circulatory Physiology, and the Annals of Thoracic Surgery and the Journal of Orthopaedic Trauma. Dr. Saunders earned his Bachelor of Business Administration in 2004 from the University of Mississippi and his Doctor of Medicine in 2010 from the Medical University of South Carolina (MUSC). Dr. Saunders previously was a research specialist at MUSC in the department of cardiothoracic surgical research and completed his orthopedic surgery residency at Wake Forest Baptist Medical Center. He recently completed his Orthopaedic Foot and Ankle Fellowship at Hospital for Special Surgery (HSS) in New York City. His extensive volunteer service includes the Children's Home of North Carolina, the Charleston Miracle League, Special Olympics, Habitat for Humanity, and sports medicine for high school football teams.

Anita Thomas
Anita Thomas is a graduate of the University of Georgia. She lives in Atlanta, Georgia, with her husband, Michael, and they have four children and 11 grandchildren. Mrs. Thomas chaired SCAD's Atlanta Advisory Council for five years and served on SCAD's Board of Visitors. She has been active in the community all her life, having served on the Georgia Council for the Arts and at the Michael C. Carlos Museum at Emory University. A jewelry designer, Mrs. Thomas formed Anita's Accents, Ltd., and her designs were featured in The New York Times, Atlanta Journal, Northside Neighbor and several jewelry publications. She has been a contributing editor for Southern Accents magazine, Veranda Magazine and Atlanta Homes & Lifestyles. Mrs. Thomas also was honored as one of the 2014 Women of Style and Substance.