Paula Wallace biography
Paula Wallace is the president and founder of the Savannah College of Art and Design, a private, nonprofit, accredited university for creative careers. Established in 1978, SCAD is the most comprehensive art and design university in the United States, with locations in Atlanta and Savannah, Georgia; Hong Kong; and Lacoste, France; as well as an award-winning eLearning program.
Wallace served as academic dean and provost of SCAD for 22 years before becoming president in 2000. As president, Wallace has led the university in unprecedented growth, from fewer than 5,000 students to more than 15,000 students. She created and championed many of the university's most popular annual events, including SCAD Sand Arts Festival, SCAD aTVfest, SCAD deFINE ART, SCAD FASHION, SCAD Savannah Film Festival, SCADstyle, and SCAD Sidewalk Arts Festival.
Wallace also founded three teaching museums, SCAD FASH Museum of Fashion + Film in Atlanta, SCAD Retour en 1856 in Lacoste, and SCAD Museum of Art in Savannah. Her initiatives include the SCAD Alumni Atelier artist ambassadorship, which provides a SCAD alumni artist residency at one of the university's global locations; SCAD Art Sales, which connects SCAD artists with global clients; SCADFILM, which increases the knowledge and network of entertainment arts professionals; and SCADpro, the university's in-house design consultancy that solves high-stakes design challenges with leading-edge business solutions for world-renowned companies.
Under Wallace's leadership, SCAD has earned numerous top programmatic and institutional rankings, including:
No. 1 university in the U.S. and No. 2 university in the Americas and Europe in the 2017 and 2018 Red Dot Design Rankings.
No. 1 undergraduate and graduate interior design programs in DesignIntelligence's annual rankings, including five years in which both programs simultaneously earned top rankings and 13 total No. 1 rankings since 2008.
"Best Motion Graphics School" in the Rookies' "The Best Creative Schools in the World" for three consecutive years, from 2016 to 2018.
"One of America's Best Colleges" by U.S. News and World Report in 2013.
The only university featured in all five of The Hollywood Reporter's academic program rankings – costume design, visual effects, production design, acting, and American film schools – in 2018-19.
No. 1 in the U.S. overall, No. 1 in the world for learning experience, and No. 1 in the U.S. for long-term value for the SCAD graduate luxury and fashion management program and No. 1 in the U.S for learning experience for the SCAD graduate fashion program in the 2017 Business of Fashion Global Fashion School Rankings.
One of the "Best Fashion Schools in the World" in undergraduate and graduate fashion design and undergraduate and graduate fashion business and management by Business of Fashion in 2019.
President Wallace advances the SCAD legacy of historic preservation. The university has been recognized with prestigious awards from the American Institute of Architects, American Society of Interior Designers, Art Deco Societies of America, National Trust for Historic Preservation, and UNESCO.
Wallace authored a memoir, The Bee and the Acorn; the first major book on China's leading couture visionary, Guo Pei: Couture Beyond; a celebration of architectural splendor, SCAD: The Architecture of a University; two interior design titles, A House in the South: Old-Fashioned Graciousness for New-Fashioned Times and Perfect Porches: Designing Welcoming Spaces for Outdoor Living; and several children's books.
Wallace is an honorary member of the AIA, a Senior Fellow of the Design Futures Council, and a member of the National Advisory Board of the National Museum of Women in the Arts. In 2019, she had the honor of delivering the annual Charles McKim Lecture for the Institute of Classical Architecture and Art, and the City of Savannah awarded her a key to the city. She is the recipient of the 2018 Southeast Emmy President's Award, 2017 ASID Nancy Vincent McClelland Merit Award, 2016 Arthur Ross Award for Stewardship, the National Trust for Historic Preservation's 2016 Louise du Pont Crowninshield Award, and the 2016 Roger Milliken Honorary AIA Legacy Award. Also in 2016, Wallace was named among Blouin Artinfo's "Power List: High-Wattage Women of the Art World" and Condé Nast's "Daring 25." The French Embassy in the United States of America appointed Wallace a Chevalier dans l'Ordre des Palmes Académiques, the Georgia Historical Society named her a 2015 Georgia Trustee, the City of Atlanta presented her with the 2015 Phoenix Award, and DesignIntelligence named her to its "30 Most Admired Educators" for 2013.
Wallace earned her Master of Education and Education Specialist degrees from Georgia State University and a Bachelor of Arts degree from Furman University. She also was awarded an honorary Doctor of Law from Gonzaga University.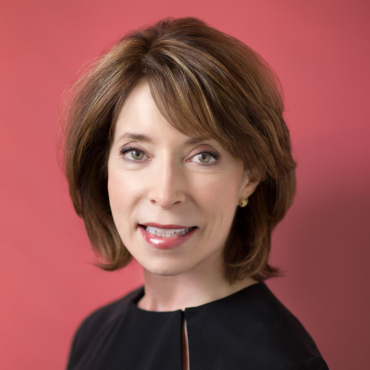 Paula Wallace
President and founder of the Savannah College of Art and Design