Build your visionary beauty and fragrance brand at SCAD
Make your mark on the multibillion-dollar beauty and fragrance space
Get primed to be a power player in the business of beauty and fragrance. SCAD pioneered this in-demand program with input from key industry leaders. Guided by faculty with international experience at prestigious houses, you'll develop packaging, engage modern consumers, maximize financial outcomes, work with other creatives, and even plan and launch your own new brand for the marketplace. With in-depth knowledge of aesthetics, style, cosmetics, fragrance, and adornment, you'll be empowered to find your niche within both boutique and global brands, and as a self-made entrepreneur.
Business of beauty and fragrance degree
SCAD's business of beauty and fragrance degree is offered in Savannah and online via eLearning.
  - Savannah    - eLearning
Turn your passion into your profession
At SCAD, you'll learn to thrive in an industry that requires acute business skills, fresh creative vision, and a knack for working with others. Discover your calling through The University for Creative Careers.
Learn more about beauty and fragrance careers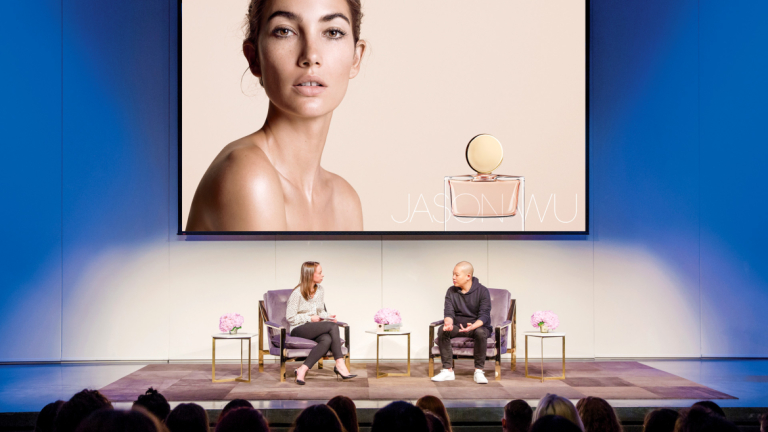 Your pick of in-vogue experiences
Engage with top beauty brands, influencers, and peers at stylish affairs tailor-made for you. With events from SCADstyle to SCAD FASHION, you have your choice of events to connect you to iconic guests who can push your dreams and career forward.
Learn more about the student experience
"We researched the very best art and design schools where we could find creative talent that will not only be enriched by collaboration but also want to work at L'Oréal. We found that at SCAD, and I look forward to continuing it for many years to come."
Carol Hamilton | Group president, luxe division, L'Oréal
Related programs
Many business of beauty and fragrance students choose to explore related fields while they are here and even take additional courses to complement their primary area of concentration. You can explore new perspectives, harness diverse creative approaches, and develop a unique, well-rounded style through these related programs:
Related majors that may interest you:
Minors that complement this program:
Ready to see more?
Connect with us! Request more information or apply today, and we'll send you everything you need to begin your exciting journey at SCAD.