Fashion your future as an accessory designer
As the only university in the world to offer an M.F.A. in accessory design and the first in the U.S. to offer an M.A. in the discipline, we're used to setting the bar at SCAD. We pride ourselves on an accessory design department that provides students with coveted internships, high-end tools and celebrated faculty who are at the peak of the profession. As a student at SCAD, you'll also benefit from red-carpet events that bring the biggest names in the industry, as well as opportunities to learn directly from the stars of accessory design.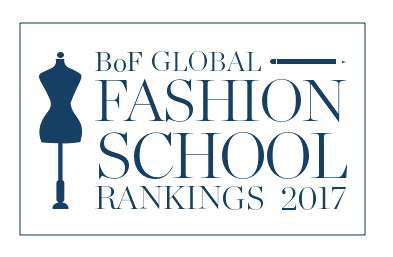 No. 1 graduate fashion program in the U.S. for learning experience in 2017
London-based The Business of Fashion has ranked the SCAD graduate fashion program No. 1 in the U.S. for learning experience.
Accessory design degrees
SCAD's accessory design degrees are offered in Savannah.
  - Savannah 
Turn your passion into your profession
At SCAD, you'll learn to thrive in an industry that requires acute technical skills, fresh creative vision and a knack for working with others. Discover your calling through The University for Creative Careers.
Learn more about accessory design careers
Related majors and minors
Accessory design is an ever-evolving field. In order to thrive in such an industry, many students choose to pursue a double major or related minor while they are here. You can explore new perspectives, harness diverse creative approaches, and develop a unique, well-rounded style — all while earning multiple degrees.
Related majors that may interest you:
Minors that complement this program:
Ready to see more?
Connect with us! Request more information or apply today, and we'll send you everything you need to begin your exciting journey at SCAD.