Draw the future with SCAD illustration
Speak visually with pixels, ink, and pencil to bring ideas to life
With a stroke of the pen or stylus, illustrators convey emotions, ideas, and information across a variety of different media — incisive cartoons, bite-sized mobile games, book covers, and building-sized murals. At SCAD, illustration students cultivate their own unique style and personal brand in a comprehensive program that explores both traditional and digital media. Students learn to create concepts and select materials while developing the portfolio and business acumen necessary to thrive in professional practice.
Illustration degrees
SCAD's illustration degrees are offered in Atlanta, Savannah, and online via eLearning.
  - Atlanta    - Savannah    - eLearning
Sketch your path to career success
SCAD's illustration program helps students realize their vision of becoming a successful illustrator, working with top companies, and building a client list that includes major newspapers and magazines. SCAD grad Abel Macias (B.F.A., illustration, 2002) uses his love of color to solve visual problems in retail and dining for companies like Warner Brothers, Sony Music, Macy's, and Dr. Martens Footwear.
Discover your dream job in illustration
Meet the industry's top talent
The full SCAD experience goes far beyond the classroom. Courses are complemented by tours of publishing houses and design studios as well as one-on-one time with visiting experts. SCAD alum Goñi Montes (M.F.A., illustration, 2009) shares how a visit with illustrator Yuko Shimizu helped him find his style.
Discover the SCAD student experience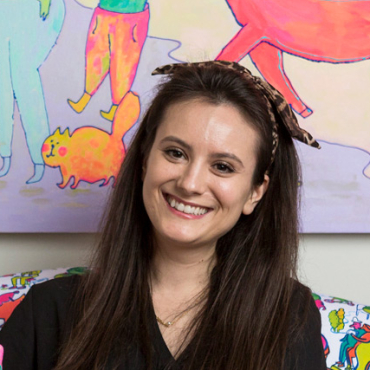 "The education I received at SCAD has laid a foundation for my career, from the practical teaching of different theories to how to handle a business, deal with clients, and market myself. SCAD fully prepared me for a full-time job from start to finish."
Malina Omut | Artist and editorial illustrator (M.F.A., illustration, 2013)
Related majors and minors
At SCAD, students are encouraged to venture outside of their main discipline and immerse themselves in different techniques and broader perspectives. Many students take courses in advertising, graphic design, motion media design, printmaking, and sequential art. The result? A wealth of experience to help you expand your artistic style and open new career possibilities.
Related majors that may interest you:
Minors that complement this program:
Ready to see more?
Connect with us! Request more information or apply today, and we'll send you everything you need to begin your exciting journey at SCAD.