Become the next big name in fashion
Design your original collection and high-profile career in SCAD's top-ranked, global program
As a SCAD fashion student, you'll master new markets, technologies, and trends as you become a leader in the international business of style. SCAD students are poised to shape the fashion landscape thanks to mentorship from influential fashion insiders and expert faculty who've worked with top houses and brands. You'll also gain an all-access pass to prime design resources and star-studded signature events like internationally renowned SCAD FASHION runway shows.
Pushing the future of fashion
Fashion transcends the runway in SCAD's bold new answer to the fashion show, "Fashion in Frame." Student and alumni designs adorn in-demand influencers and models in this cinematic showcase. See how SCAD is revolutionizing the industry and shining a light on our talented students and alumni.
Fashion degrees
SCAD's fashion degrees are offered in Atlanta, Savannah, and online via eLearning.
  - Atlanta    - Savannah    - eLearning
[email protected] offers incoming freshmen the opportunity to earn undergraduate and graduate degrees in an accelerated and continuous program of study.
Fashion students may complete a B.F.A. and M.A. in as few as four years or a B.F.A. and M.F.A. in as few as five years.
Be immersed in iconic fashion inspiration
The SCAD FASH Museum of Fashion + Film in Atlanta, the largest museum of fashion and film, and the award-winning SCAD Museum of Art in Savannah, feature curated couture exhibitions with designs of Pierre Cardin, Guo Pei, Mary Katrantzou, Oscar de la Renta, Vivienne Westwood, Carolina Herrera, and Daniel Lismore. The two museums also exhibit looks from the university's permanent collection of more than 1,000 garments created by the world's leading fashion houses.
Stylish experiences
The full SCAD experience goes far beyond the classroom. At the university's annual shows and events, the fashion world's icons, from Miss J Alexander and David Yurman to Carolina Herrera and Jason Wu, offer tips for the next generation of style stars. As a student, you will be exposed to several opportunities like these that prepare you for your thriving career in fashion.
Discover the SCAD student experience
Trendsetters and tastemakers
SCAD fashion graduates are prepared to join the world's most fashionable brands or start their own companies. A master of luxury and fashion, Thomas Finney (B.F.A., fashion, 2010) creates custom tailored suiting for his eponymous brand.
Find your dream job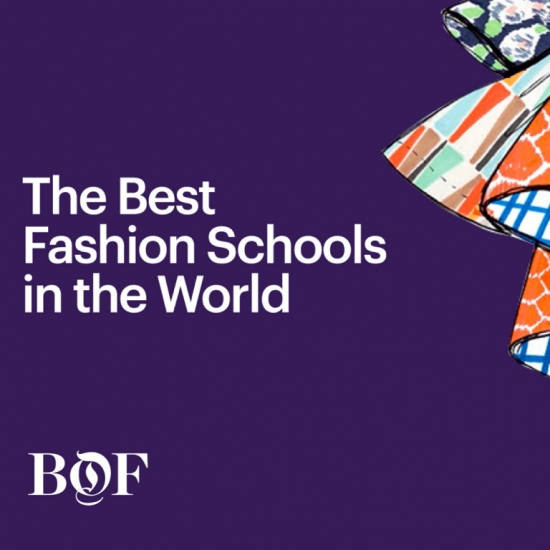 A cut above
The SCAD fashion program is top ranked by both Fashionista and The Business of Fashion. Student satisfaction and preparedness, teaching quality, university resources, graduation rates, and alumni accessibility earn SCAD top marks year after year.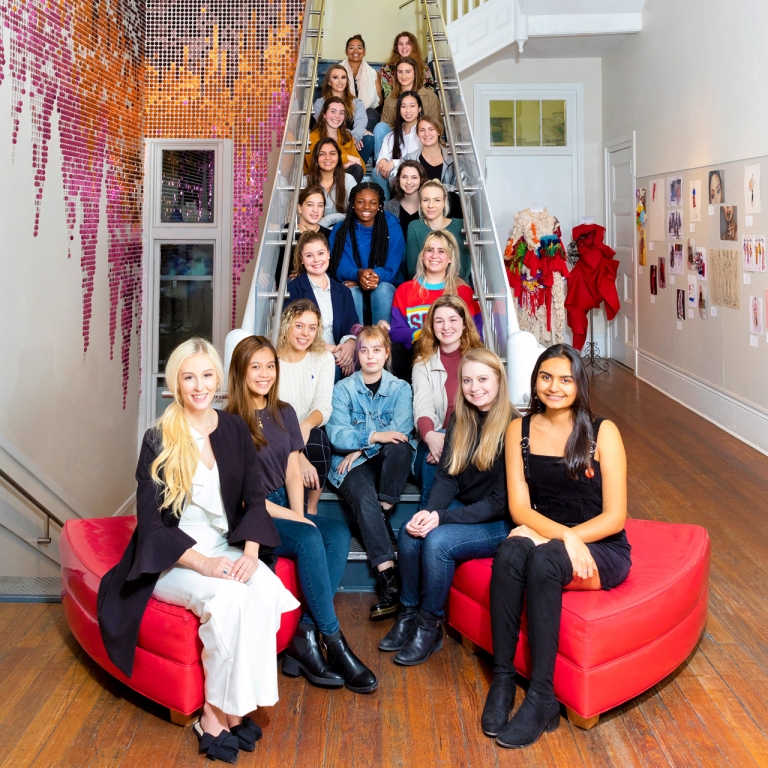 Record breakers
SCAD holds the record as the university with the most wins at the YMA Fashion Scholarship Fund Awards. SCAD students have also been CFDA/Vogue Fashion Fund finalists, CFDA Geoffrey Beene Scholarship recipients, Supima Design Competition finalists and more.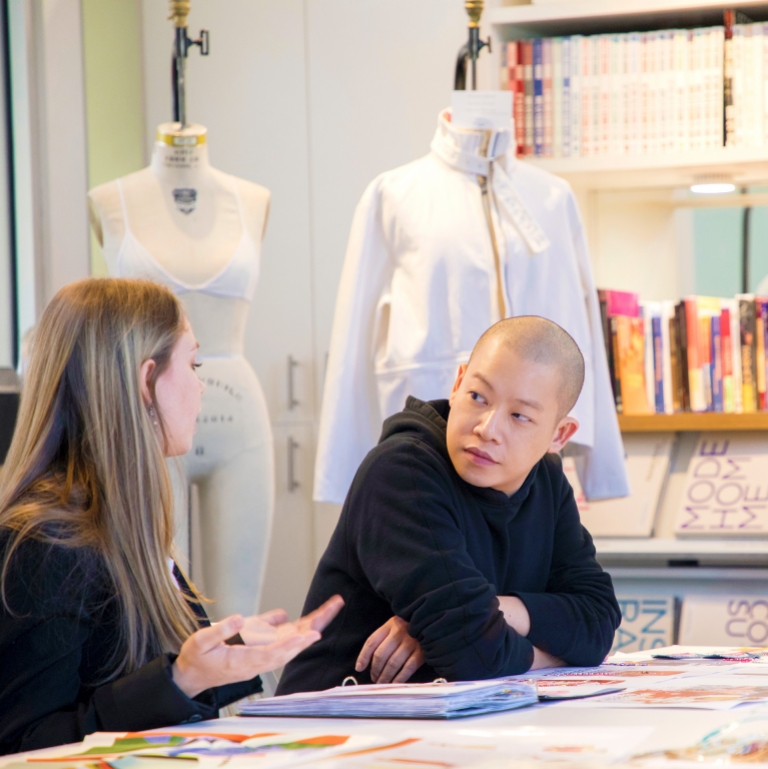 Insight from insiders
SCAD students gain entrepreneurial insight and learn brand development from leaders such as Jason Wu, Out magazine Editor-in-Chief Phillip Picardi, and The New York Times fashion director and chief fashion critic Vanessa Friedman.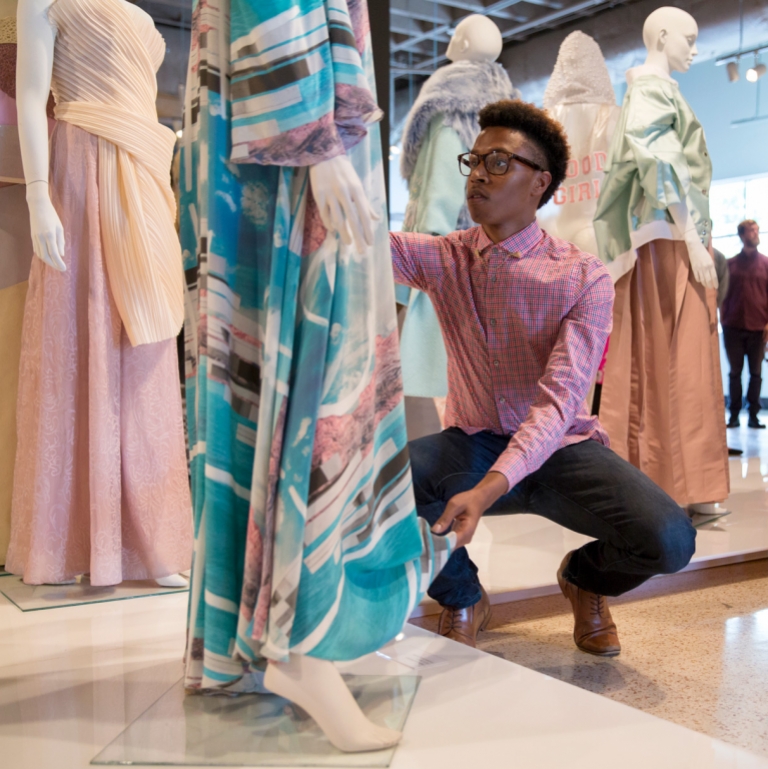 Game changers
SCAD fashion students have secured internships at Chanel, Nordstrom, and Vogue, while SCAD grads design for Lady Gaga, Lizzo, Solange Knowles, Michelle Obama, Taylor Swift, and more.
Related majors and minors
As a SCAD fashion student, you will collaborate with students across a spectrum of disciplines to produce eye-catching wearable art.
Related majors that may interest you:
Minors that complement this program:
Ready to see more?
Connect with us! Request more information or apply today, and we'll send you everything you need to begin your journey to SCAD.