Compose your masterpiece with SCAD writing
Command traditional and emerging media, from print to podcast
Advertising. Corporate communication. Screenwriting. Social media. From the bookstore to the boardroom, writers build audiences, cultivate connections, and bring characters to life. SCAD writing students navigate the full range of storytelling in a program that covers pitching for film and television, podcasting, digital journalism, adaptation, fiction and creative nonfiction, multiplatform reporting, and more. As a student, you'll have opportunities to script immersive reality experiences, student-produced sitcoms and short films, and award-winning advertisements. 
Writing degrees
SCAD's B.F.A. and M.F.A. writing degrees are offered in Atlanta, Savannah, and online via eLearning.
  - Atlanta    - Savannah    - eLearning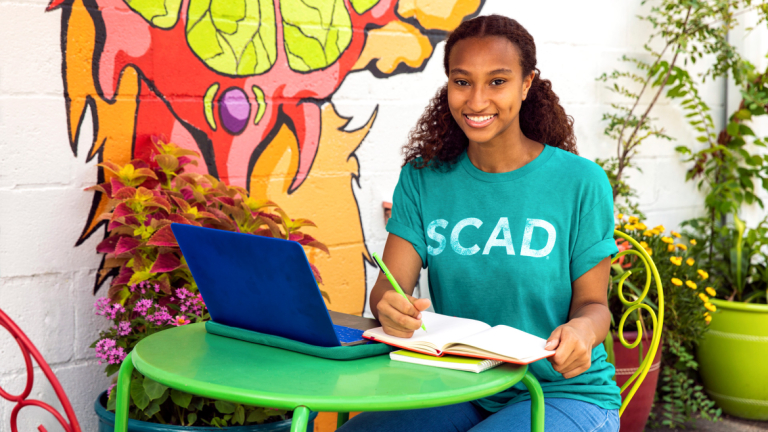 Forge your path as a professional writer
Writing offers countless opportunities for finding a niche related to your personal interests. Our curriculum at SCAD takes a holistic view of the industry, exposing you to creative styles, formal techniques, journalistic approaches and more so you can discover your preferred genre and develop your own area of expertise.
Learn more about writing careers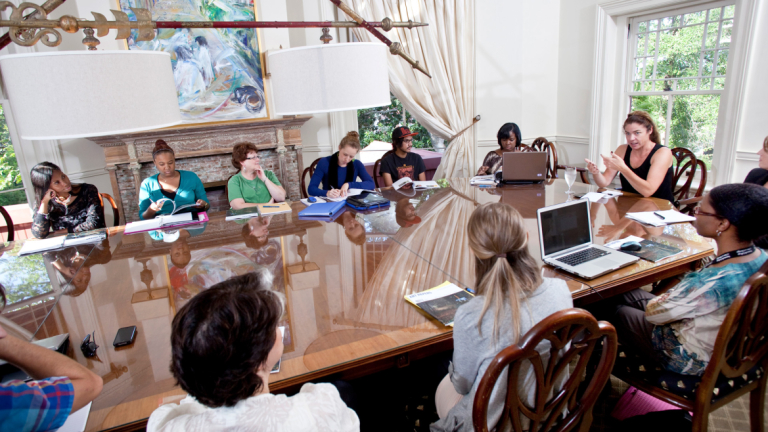 Add flourish to your writing with SCAD faculty
SCAD's writing faculty includes best-selling novelists, authors of creative nonfiction, memoirists, journalists, columnists, bloggers, and writers who have had their work featured in noteworthy publications around the world.
Meet our writing professors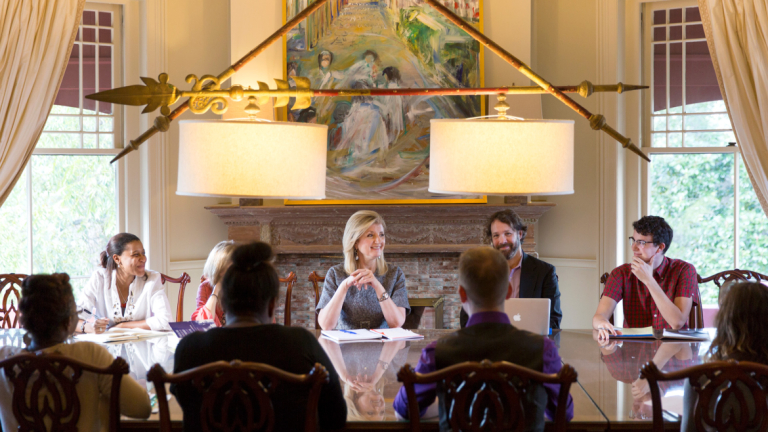 Learn from captivating storytellers
Through annual signature events and digital series, SCAD brings the world's foremost wordsmiths to stage and screen. At these events and more, you'll be inspired to add polish to your prose.
View more of the student experience
"A SCAD writing degree shows you can move from fiction to nonfiction to marketing seamlessly. It means that you're entrepreneurial in your approach to narrative and in how you present yourself to potential employers."
Osayi Endolyn | James Beard Foundation Journalism and Webby Award-winning food writer (M.F.A, writing, 2014)
Related majors and minors
As the engines of communication behind every discipline, writers at SCAD collaborate with artists in other disciplines just as they do in the real world. Benefit from the department's close relationships with advertising, film and television, and sequential art, or consider pursuing multiple degrees in order to gain a versatile creative understanding.
Related majors that may interest you:
Minors that complement this program:
Ready to see more?
Connect with us! Request more information or apply today, and we'll send you everything you need to begin your exciting journey at SCAD.