Tell visual stories with SCAD graphic design
Add your signature style to advertising, AR/VR, apps, media, and more
Ready to build your brand? As a SCAD graphic design student, you'll learn the complete package of visual identities powering today's top labels, companies, and organizations. Part artists and part storytellers, SCAD graphic design students learn how to weave entrepreneurship and modern technology with product and user-centered design. As a student, you'll learn from titans of the industry at Airbnb, Google, Hasbro, and more. You'll also gain an all-access pass to leading-edge resources and star-studded signature events like SCADstyle, attended by luminaries from global art, fashion, and modern design.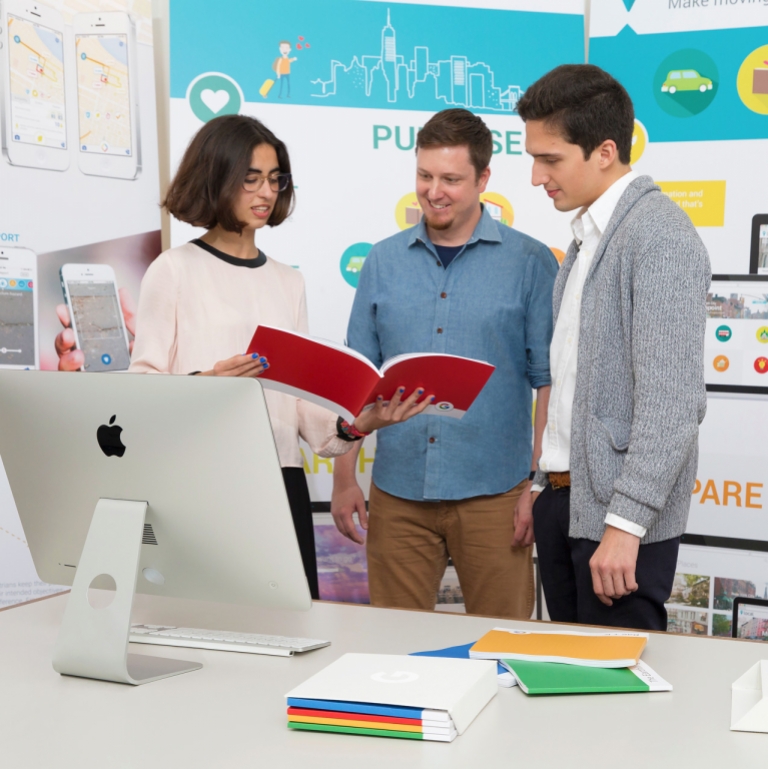 Big brands, bigger opportunities
SCAD graphic design grads work at top companies around the globe: Apple, IBM, Ralph Lauren, Under Armour, Verizon, and more.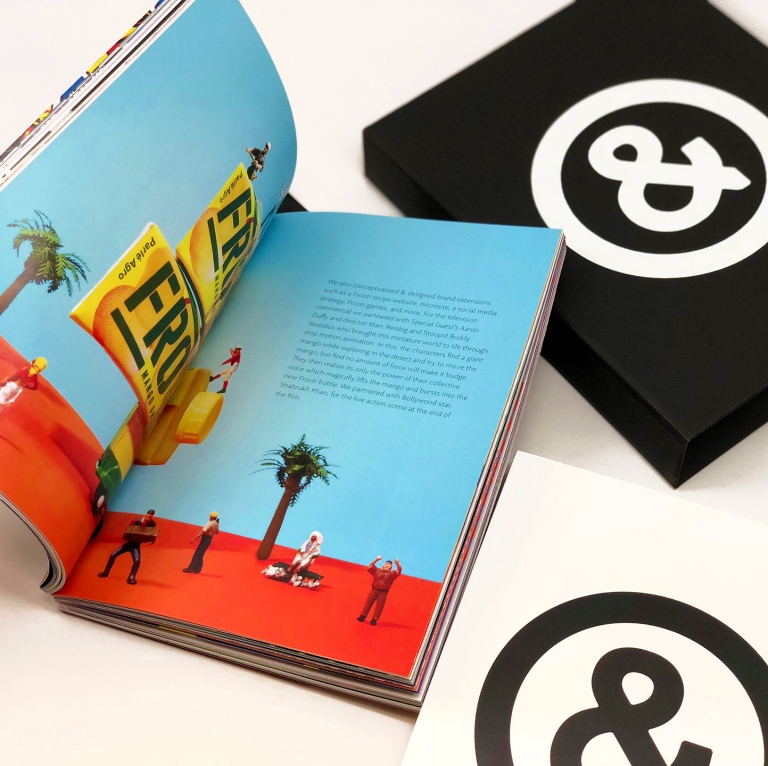 Bold wins
SCAD graphic design students and alumni boost their portfolios with international design wins: Applied Arts Student Awards, Core77 Design Awards, David L. Adams Apple Awards, GDUSA American Package Awards, International Design Awards, Red Dot Communication Design Awards, and more.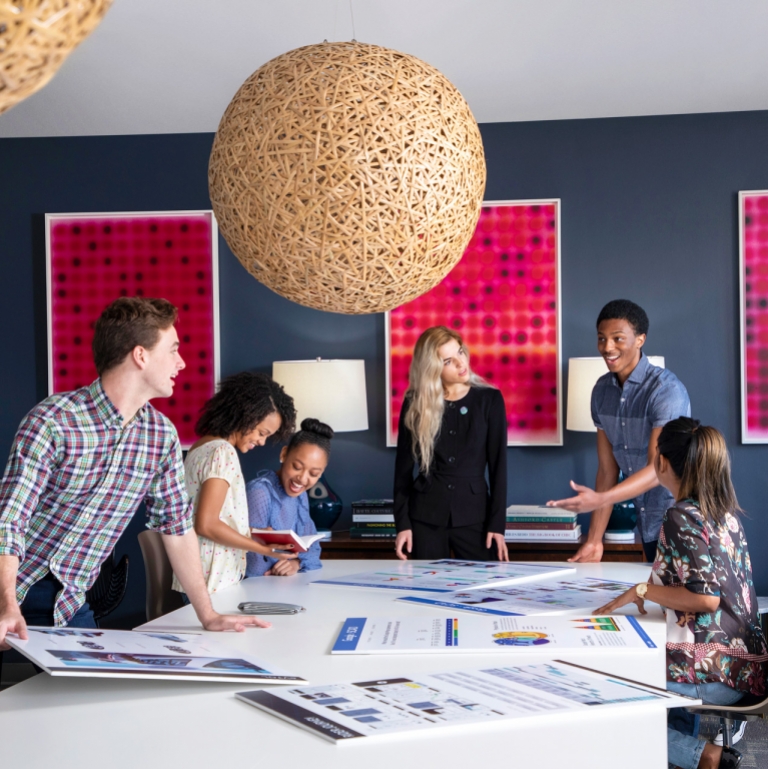 Collaborative creativity
Through SCADpro, the university's in-house design studio, SCAD graphic students take on assignments just like those at global creative agencies for BMW, Delta Air Lines, Google, Gulfstream Aerospace, Hewlett Packard, Snap-on, and more.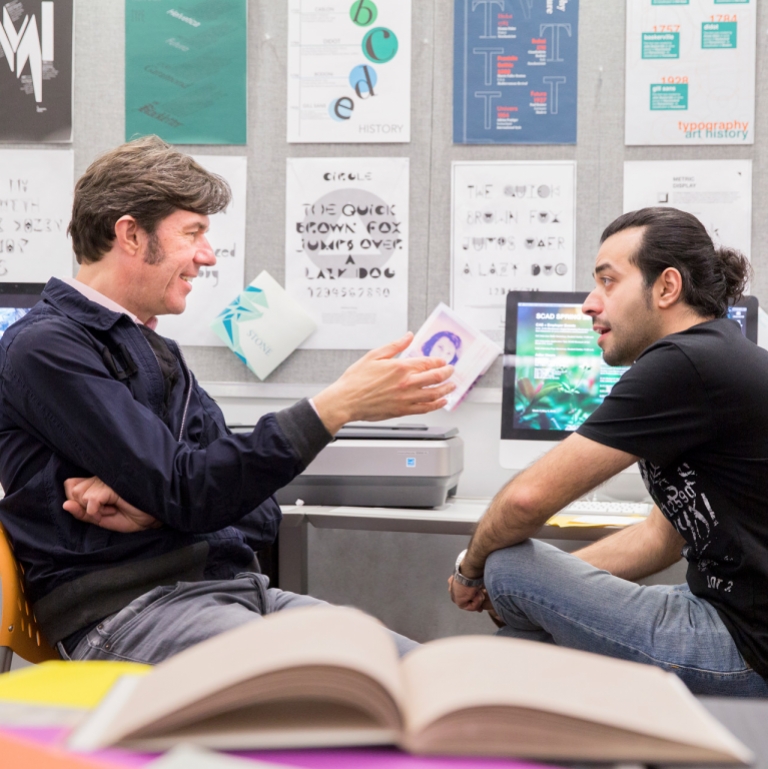 Insight from insiders
SCAD students gain entrepreneurial insight and learn the art of branding from industry leaders like Aaron Draplin, &Walsh founder and creative director Jessica Walsh, and The Coca-Cola Company senior global design director Henry Kim.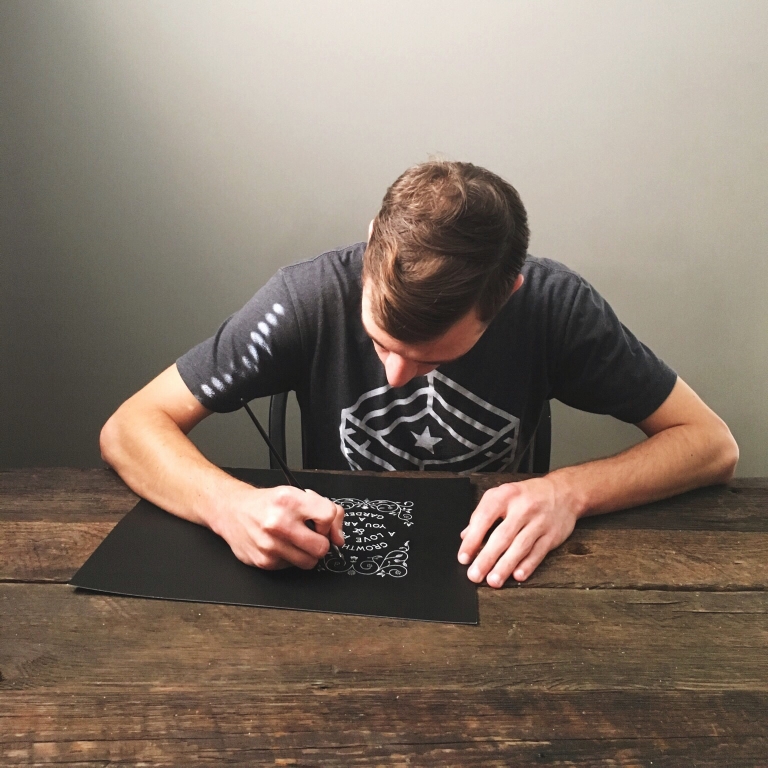 Design depth
SCAD graphic design students explore all aspects of the creative process and approaches to visual identity, including typeface design, user experience design, immersive reality, branded spaces, interactivity, wayfinding systems, and more.
Graphic design degrees
SCAD's graphic design degrees are offered in Atlanta, Savannah, and online via eLearning.
  - Atlanta    - Savannah    - eLearning
[email protected] offers incoming freshmen the opportunity to earn undergraduate and graduate degrees in an accelerated and continuous program of study.
Graphic design students may complete a B.F.A. and M.A. in as few as four years or a B.F.A. and M.F.A. in as few as five years.
Launch your global brand
SCAD graduates are prepared to join elite agencies, multinational companies, or start their own businesses as they lead branding, visual marketing, interactive media, and immersive campaigns. As the founder and chief creative officer of Creative Juice LLC, alumna Octavia Gilmore (B.F.A., graphic design, 2011) specializes in helping businesses stand out through creative design and packaging.
Find your dream job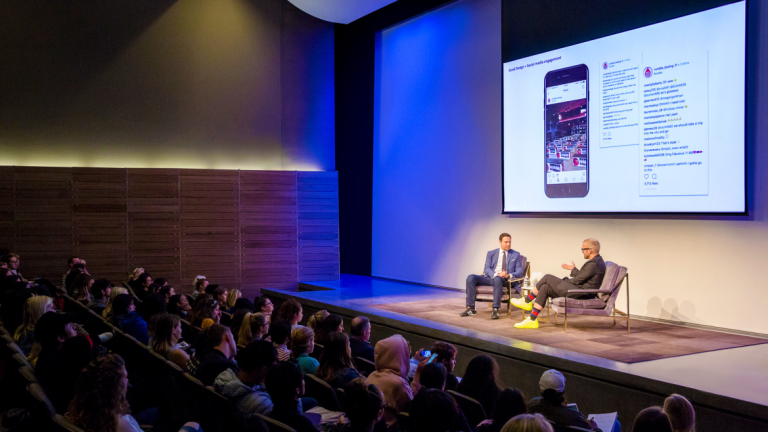 Iconic branding, future thinking
The full SCAD experience goes far beyond the classroom. From one-on-one critiques and mentoring by industry titans to state-of-the-art resources and star-studded signature events, students have limitless opportunities to expand their expertise and prepare for thriving careers.
Explore the SCAD student experience
"At SCAD, I've learned from CEOs of design firms, art directors, and museum creators. SCAD provided me with opportunities I couldn't imagine anywhere else."
Ivanna Gaitor | B.F.A., graphic design, 2017
Related majors and minors
As a SCAD graphic design student, you'll have the opportunity to collaborate with students across multiple disciplines to create classic advertising and the future of experiential campaigns.
Related majors that may interest you:
Minors that complement this program:
Ready to see more?
Connect with us! Request more information or apply today, and we'll send you everything you need to begin your exciting journey at SCAD.