As a graphic design student at SCAD, you'll become fluent in the visual language that defines today's powerhouse brands and top-flight organizations. Our holistic graphic design degree program doesn't just cover the fundamentals of design, it delves into product packaging, entrepreneurship, mobile technology, interface design and user experience. The result? An award-winning professional portfolio, real experience working for industry giants, and the opportunity to make a lasting mark on the ever-changing global visual landscape — all before you graduate.
[email protected] offers incoming freshmen the opportunity to earn undergraduate and graduate degrees in an accelerated and continuous program of study.
Graphic design students may complete a B.F.A. and M.A. in as few as four years or a B.F.A. and M.F.A. in as few as five years.
Graphic design degrees
SCAD's graphic design degrees are offered in Atlanta, Hong Kong, Savannah and online via eLearning.
  - Atlanta    - Hong Kong    - Savannah    - eLearning
Launch your career in graphic design
At SCAD, you'll learn to flourish in an industry that is integral to every aspect of business, from branding to visual marketing, interactive media to multi-platform campaigns. Alumnus Colin Tunstall explains how his time at SCAD equipped him with the skills he needed to create a thriving retail business in the heart of New York City.
Discover your dream job
Go beyond the classroom
Pursuing a graphic design degree at SCAD gives you access to phenomenal resources, extraordinary faculty and major industry players. Well-known designers from all over the world journey to SCAD to speak and interact with students, and our signature events provide avenues for inspiration and fun throughout the year.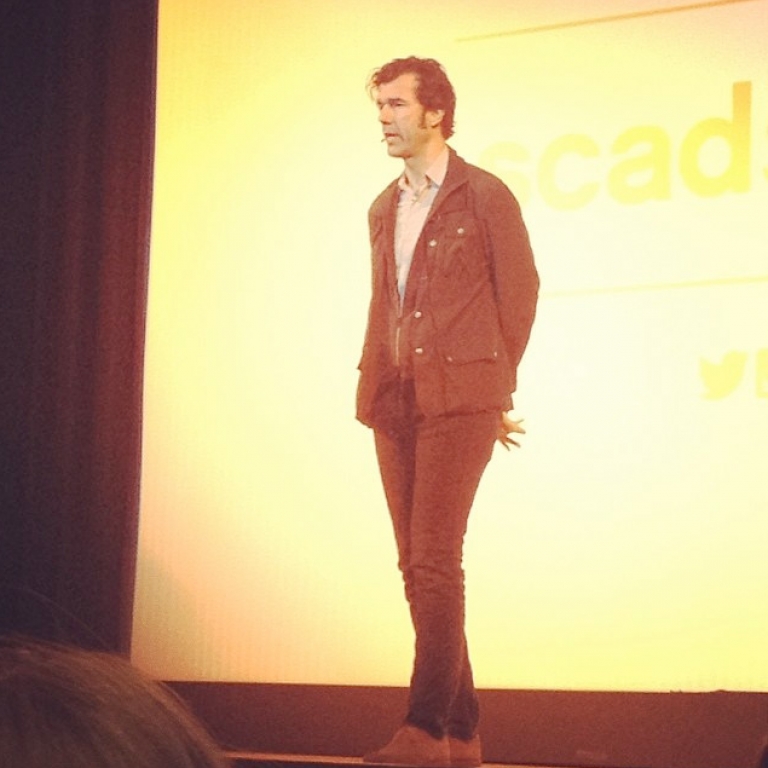 Just a typically Monday listening Stefan Sagemiester #scadgrds #scadstyle #scad #fangirling
Related majors and minors
Graphic design is an ever-evolving field, as multifaceted as it is in demand. In order to thrive in such an interdisciplinary industry, many students choose to pursue a double major or related minor while they are here. You can explore new perspectives, harness diverse creative approaches, and develop a unique, well-rounded style — all while earning multiple degrees.
Related majors that may interest you:
Minors that complement this program:
Ready to see more?
Connect with us! Request more information or apply today, and we'll send you everything you need to begin your exciting journey at SCAD.
Courses of study are registered with the Hong Kong Education Bureau, registration numbers: 261958-261971, 262196-262202, and 262909. It is a matter of discretion for individual employers to recognize any qualification to which these courses may lead.