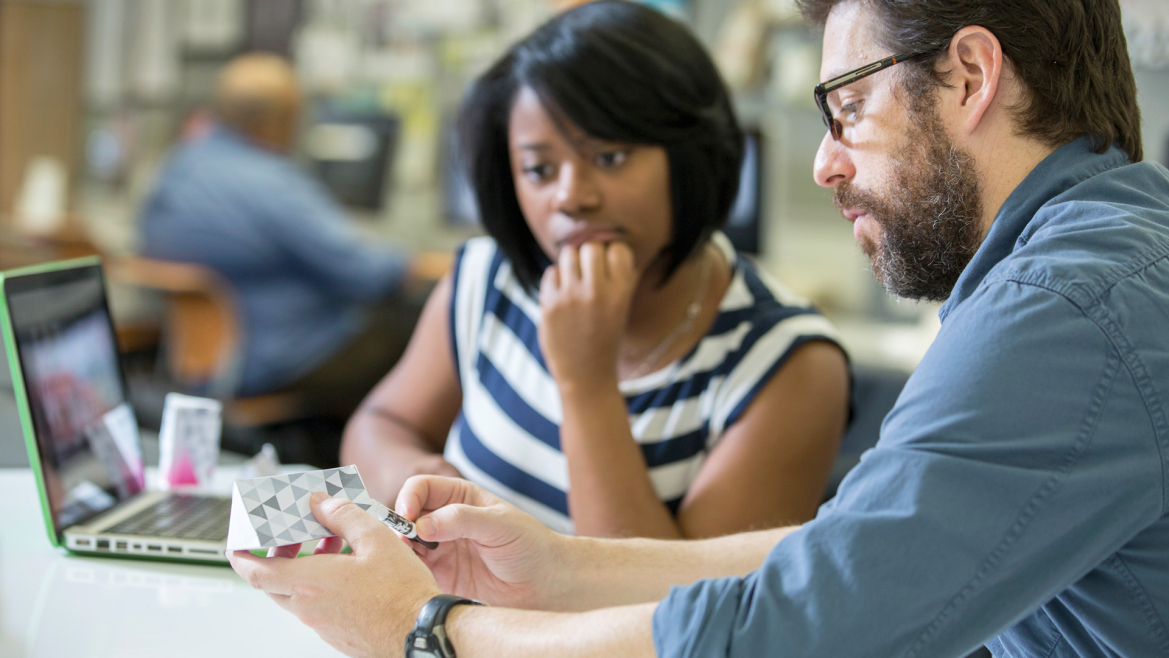 A connected faculty of graphic design professionals
At SCAD, graphic design professors bring to the classroom years of professional experience and vital industry contacts. Our faculty are award-winning visual artists and sought-after designers at the peak of their field, but their greatest achievement is the success of SCAD students, both within the classroom and beyond.
"As Albert Einstein said, 'It is the supreme art of a teacher to awaken joy in creative expression and knowledge.' I make sure that my journey as an educator helps me to put these words into practice."
Swapnil Mathkar | Graphic design professor
Faculty experience
The enthusiasm of SCAD faculty breathes life into their discussions, creating a classroom atmosphere that encourages both learning and fun. Students benefit directly from our faculty's personal and professional experience as well as their commitment to continuing their work as life-long scholars.
Our graphic design faculty have worked with some of the most recognizable brands and companies in the world, including:
Walt Disney
General Electric
LG Electronics
Gulfstream Aerospace
A culture tailored to your interests
Receiving guidance from our accomplished faculty is just part of the overall experience you'll enjoy as a SCAD student. We have carefully developed a culture that includes signature events, visiting artists and professionals, and the best facilities and resources — all to support our students' success.
Learn more about the graphic design student experience