Create new worlds with animation
Be a powerhouse in an industry that spans film, TV, video games, AR/VR, and more
Illuminate fantastical realms and characters that launch careers, bring joy to fans, and take the world by storm. Named a top animation program in the U.S. year after year by Animation Career Review, SCAD provides every resource to help you develop your signature style in 2D, 3D, and stop-motion animation, digital modeling, rigging, lighting, and look development. As you work with top companies and peers, you'll become a pro at collaboration — just like in the real world.
Animation degrees
SCAD offers B.F.A., M.A. and M.F.A. degrees in animation, available in Atlanta, Savannah and online via eLearning.
  - Atlanta    - Savannah    - eLearning
[email protected] offers incoming freshmen the opportunity to earn undergraduate and graduate degrees in an accelerated and continuous program of study.
Animation students may complete a B.F.A. and M.A. in as few as four years or a B.F.A. and M.F.A. in as few as five years.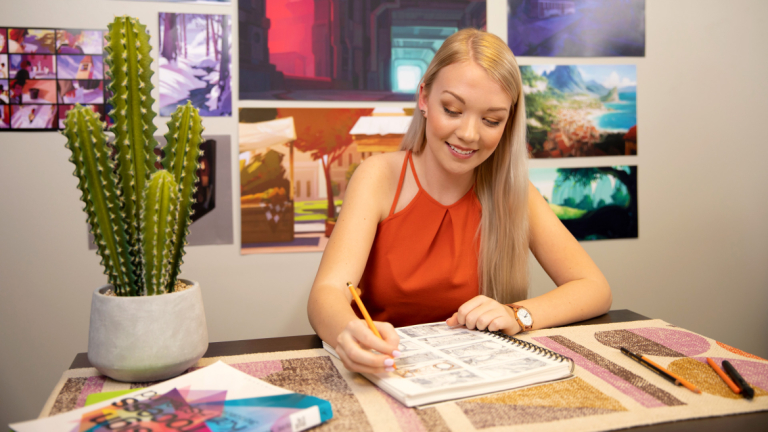 Put your career in motion
SCAD animation alumni join forces with the world's biggest studios such as Cartoon Network, Nickelodeon, Pixar, and Walt Disney Animation Studios. Now it's your turn to follow in their footsteps.
Discover your dream job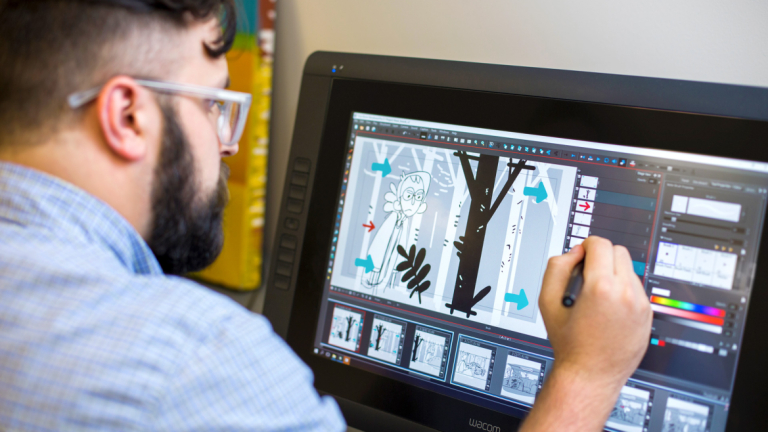 Tech that catapults careers
At SCAD, everything you need to become a professional animator is at your fingertips. From high performance digital workstations to state-of-the-art motion capture systems, SCAD offers animation students the same resources they'll use in their professional careers.
Explore SCAD resources and the animation student experience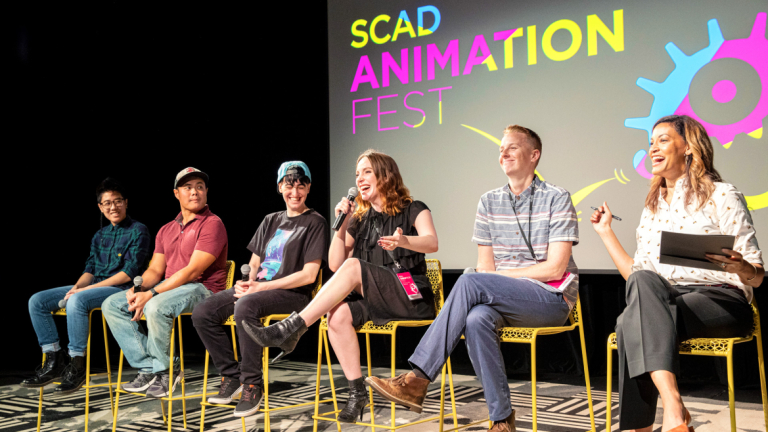 Meet masters of story at SCAD AnimationFest
At SCAD AnimationFest, students learn new developments in the industry, see the latest technological advancements, and gain insight from the global leaders behind The Simpsons, Frozen 2, Ralph Breaks the Internet, Toy Story 4, and more.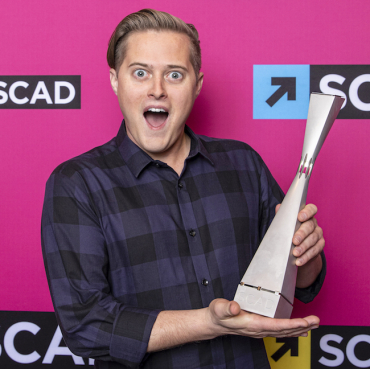 "Seeing what SCAD offers is incredible. The opportunity for students to use all this equipment and have these resources is mind-blowing."
Lucas Grabeel | Voice actor, SCAD AnimationFest Achievement Award recipient
Related majors and minors
Every SCAD student has a powerful network of fellow creatives at their fingertips. Work with peers and professors in programs like visual effects, sound design, and film and television — or consider supercharging your degree with a double major or minor in a related field.
Related majors that may interest you:
Minors that complement this program:
Ready to see more?
Connect with us! Request more information or apply today, and we'll send you everything you need to begin your exciting journey at SCAD.