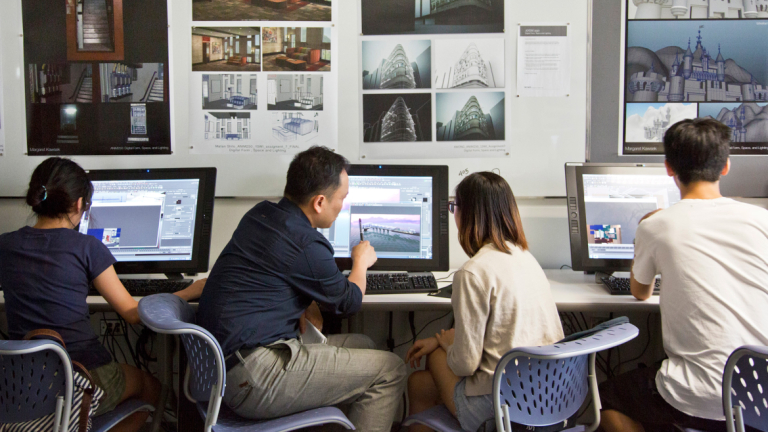 Learn from professionals with amazing credits
At SCAD, you'll study under professors who have worked in the world's most prolific studios on the animated masterpieces that have defined generations. Faculty credits include "Ice Age," "Harry Potter and the Sorcerer's Stone," "How to Train Your Dragon," "The Lion King," "Pocahontas," "Terminator 2: Judgment Day," and "Titanic" among many others.
Faculty experience
SCAD animation professors are dedicated to creating once-in-a-lifetime opportunities just for you. Through guest speakers, critiques, portfolio reviews and more, we help our students establish contacts that often lead to internships and real-world job offers at major animation studios across the country.
Our faculty have worked for some of the best studios and brands in the world, including:
Let your experience drive your success
At SCAD, professors who facilitate incredible opportunities is just one component of a diverse and fulfilling student experience. You can do it all: participate in signature events, hobnob with visiting artists and professionals, take advantage of stellar facilities — and that's just within your first year.
See more of the SCAD student experience