Interweaving creativity and success
The SCAD fibers department is the largest of its kind in the U.S., with a comprehensive curriculum and large, inspiring facilities stocked with top-of-the-line tools and resources. As a student at SCAD, you will join the elite ranks of fibers students who regularly win major awards at professional competitions and scholarships. Follow in the footsteps of our successful fibers alumni, who have gone on to land incredible jobs for leading companies like Anthropologie, Urban Outfitters, Martha Stewart Living, Diane von Furstenberg, Lilly Pulitzer, Macy's and more.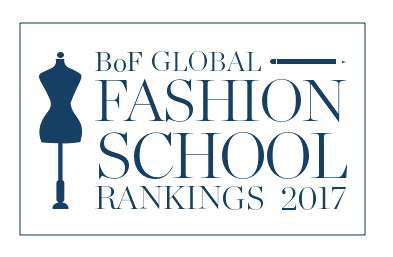 No. 1 graduate fashion program in the U.S. for learning experience in 2017
London-based The Business of Fashion has ranked the SCAD graduate fashion program No. 1 in the U.S. for learning experience.
Fibers degrees
SCAD offers B.F.A., M.A. and M.F.A. degrees in fibers in Savannah.
  - Savannah 
Build a career doing what you love
SCAD helps students transform their passions into booming businesses. Former classmates Maureen Walsh and Trish Andersen (each earned a B.F.A. degree in fibers in 2005) discuss their success creating retail interiors and events for companies like Google and Bravo.
Learn more about careers in fibers
Creative collaborations
SCAD emphasizes collaboration between departments through opportunities like the SCADpad® micro-housing project. SCADpad combined students from 12 different fields to reimagine the spaces in which we live. The project earned global media attention and the World Architecture News Urban Design Award for its innovations.
Learn more about the groundbreaking SCADpad project
Related majors and minors
Fibers is an ever-evolving field. In order to thrive in such an industry, many students choose to pursue a double major or related minor while they are here. You can explore new perspectives, harness diverse creative approaches, and develop a unique, well-rounded style — all while earning multiple degrees.
Related majors that may interest you:
Minors that complement this program:
Ready to see more?
Connect with us! Request more information or apply today, and we'll send you everything you need to begin your exciting journey at SCAD.