Careers in fashion
Become a fashion designer. Become a fashion illustrator. Become a fashion buyer, a merchandise manager or a product developer. From haute couture to casual, mass-market to fine art, fashion designers create original works that spark trends, inspire cultural passions and help us express our best, truest selves.
Launch your career as a professional:
CAD fashion designer
Fashion buyer
Fashion designer
And get recruited and hired by the best of the best:
Abercrombie and Fitch
Vogue
Tommy Hilfiger
Alumna Shira Entis, co-owner of Fleabags
At SCAD, we give students the tools they need to excel in the most fast-paced workplaces, in the most prestigious roles. Alumna Shira Entis (M.A., fashion, 2006), co-owner of the luxurious and eco-minded totes producer Fleabags, describes her work and the thrill of collaborating with high-profile retailers such as J.Crew and Club Monaco.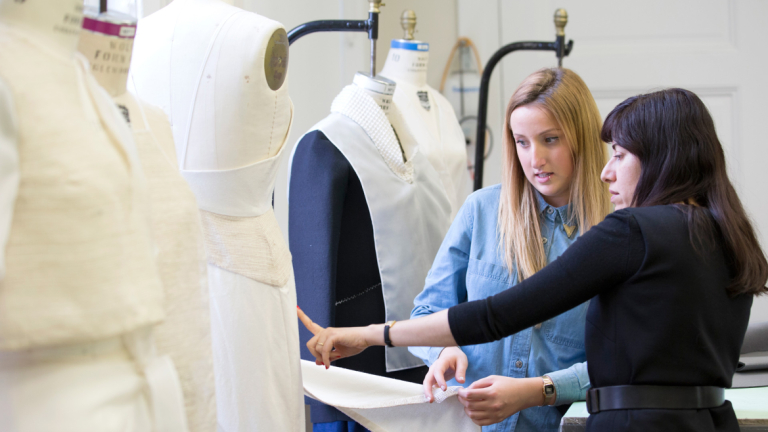 SCAD will see you to success
We support our students both within the classroom and beyond. As part of that effort, the SCAD office of career and alumni success offers students and graduates an array of career-building services, including:
Résumé development
Portfolio building
Mock interviews
Self-promotion
Assistance finding internships and employment opportunities
With professional guidance and one-on-one advising, SCAD will help you kick-start your creative career.