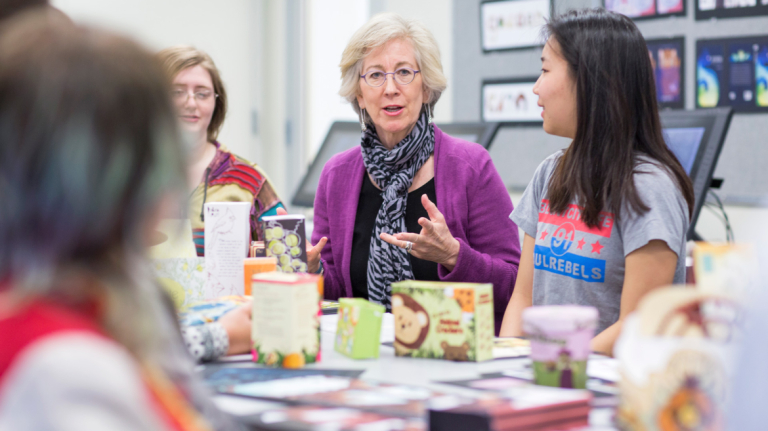 Learn from the pros
Our illustration professors work in all corners of the industry. The faculty at SCAD includes award-winning children's book authors, winners of the D&AD Yellow Pencil award, book-jacket illustrators for Random House, and acclaimed medical illustrators. Despite all these successes, if you ask our professors about their greatest accomplishments, they'll likely begin telling you about the incredible students they've taught.
"I find joy in watching young people find themselves as artists and illustrators, and seeing them blossom into the visual chroniclers of their time in history."
Richard C. Lovell | Associate chair, illustration
Ask the voice of experience
Almost all of our faculty are full-time, while still maintaining active careers in illustration. You'll study with professionals from around the art world, from textbook illustrators to cartoonists, and have access to an insider's view of the most prestigious outlets for your work.
Our illustration faculty have worked for some of the biggest names in the industry, including:
Disney
Hallmark
Random House
Immerse yourself in our creative culture
Not content to just offer a world-class education in the studio, we go the extra mile to foster an all-around educational experience.
Learn more about the SCAD student experience