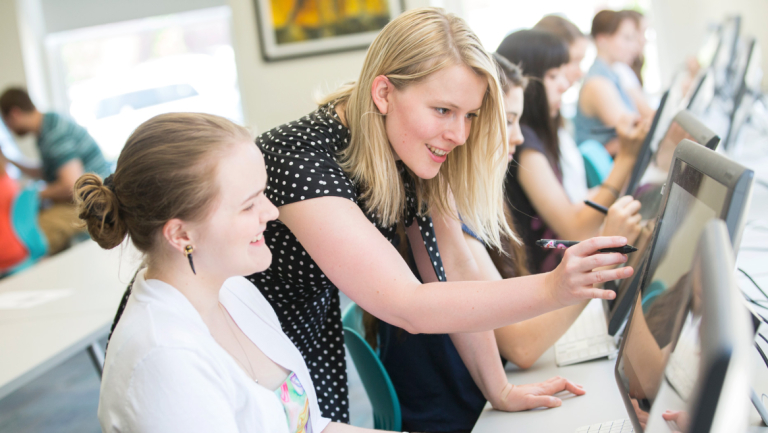 A faculty of talented sequential artists
From the creators of beloved comic series to Eisner- and Ignatz-Award winners, SCAD sequential art professors have worked for every industry giant. With experience and connections at Disney, Dark Horse Comics, Marvel, Top Shelf Productions, DC Comics, Warner Bros. and more, our faculty are perfectly positioned to guide students toward fulfilling sequential art careers of their own.
My family is full of teachers and I luckily had a high school art teacher who accepted my love for drawing comics, which can be fairly uncommon. Having the opportunity to teach students who are passionate about comics is a great inspiration. And comics are awesome.
Pat Quinn | Associate chair, sequential art
Faculty experience
SCAD classrooms are brought to life by the infectious passion of our professors. As a sequential art student, you'll benefit directly from the commitment of our faculty and the energy they breathe into each and every class.
Our sequential art faculty have worked with some of the most recognizable names in the world, including:
Marvel Comics
DC Comics
Dark Horse Comics
Image Comics
Walt Disney Imagineering
The perfect opportunity to pursue your passions
Our talented sequential art faculty is just one part of an all-encompassing experience at SCAD, designed for only one reason: to support and inspire you. Incredible facilities, annual signature events, visiting artists and professionals, and the chance to study abroad all contribute to a complete student experience.
Learn more about the sequential art student experience