Careers in sequential art
Become an illustrator. Become a character designer. Become a production artist. Become a concept artist. The sequential arts combine the narrative talents of the writer with the drawing abilities of the illustrator to tell the stories that define generations.
Launch your career as a professional:
Illustrator
Character designer
Production artist
And get recruited and hired by the best of the best:
DC Comics
Marvel Comics
Walt Disney Imagineering
Alumnus Chris Lie, CEO of Caravan Studio
At SCAD, we give students the tools they need to excel in the most fast-paced workplaces, in the most prestigious roles. CEO and founder of Caravan Studio Chris Lie (M.F.A., sequential art, 2005) discusses his passion for sequential art, the importance of storytelling, and how SCAD helped him turn his dream of becoming a professional artist into a reality.
"The professors at SCAD are the best. Their knowledge and dedication guided me throughout my education."
Chris Lie | CEO and founder of Caravan Studio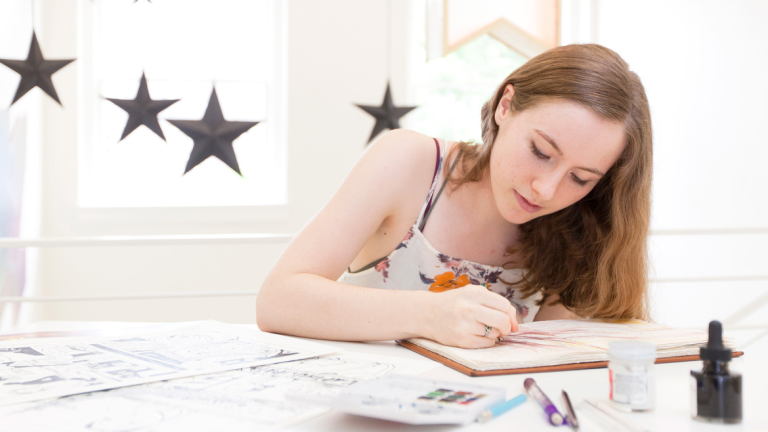 SCAD will see you to success
We support our students both within the classroom and beyond. As part of that effort, the SCAD office of career and alumni success offers students and graduates an array of career-building services, including:
Résumé development
Portfolio building
Mock interviews
Self-promotion
Assistance finding internships and employment opportunities
With professional guidance and one-on-one advising, SCAD will help you kick-start your creative career.