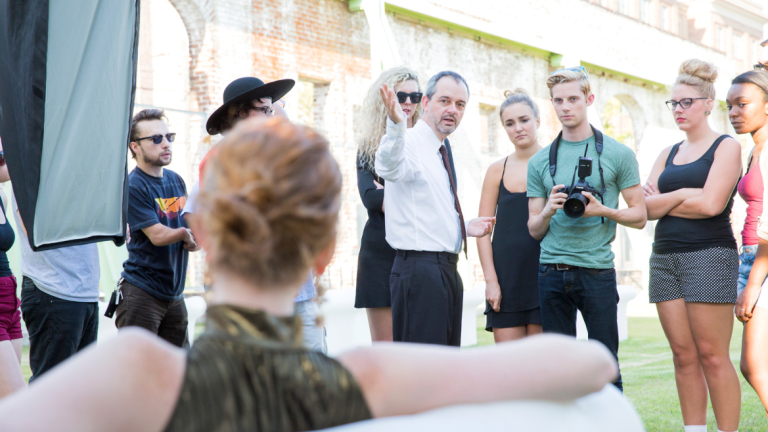 Years of experience behind the lens
Photography faculty at SCAD are masters of their trade, with decades of experience in the professional world. From fine-art photographers to photojournalists to advertisers, every hue of the spectrum is represented in these halls. Professors have global publication credits, gallery shows, and countless industry awards to their names — and they want to share their insight with you.
Find your long-term career mentor
SCAD faculty combine professional prowess with real-world know-how. A majority of our professors are full-time, which, combined with small classes sizes that average less than 20 students, yields plenty of opportunity for one-on-one interaction. In fact, SCAD has more full-time photography faculty members than any other art and design school.
Our photography faculty have shown their work in the following publications and galleries:
Time
The New York Times
Museum of Contemporary Photography
USA Today
People
See the big picture
Our superb faculty is only one aspect of the SCAD culture of excellence, which extends to all areas of student life. From world-class facilities and equipment to unforgettable signature events to visits from the biggest names in the industry, you'll love being a student at SCAD.
Learn more about the SCAD student experience