Careers in photography
Become a fine art photographer. Become a gallery director. Become an art director. Photography is the art of putting a frame around the world. As a SCAD student, you'll sharpen your skills, both in shooting and in post-processing, and emerge thoroughly prepared to excel in the competitive professional world.
Launch your career as a professional:
Fine art photographer
Gallery director
Art director
And get recruited and hired by the best of the best:
Vanity Fair
National Portrait Gallery
Harper's BAZAAR
Alumnus An Le, owner of An Le Studio
At SCAD, we provide students with the tools they need to excel in the most fast-paced environments, in the most prestigious roles. An Le (B.F.A. photography, 2012) describes how SCAD gave him opportunities to show his talent and complete his degree remotely as he launched his career in New York City with an internship at Art + Commerce.
"[SCAD] gave me the opportunity to do everything I wanted — to do my internship, to take classes and finish up school — and then I also had time to do my own photoshoots on the weekends."
An Le | Owner of An Le Studio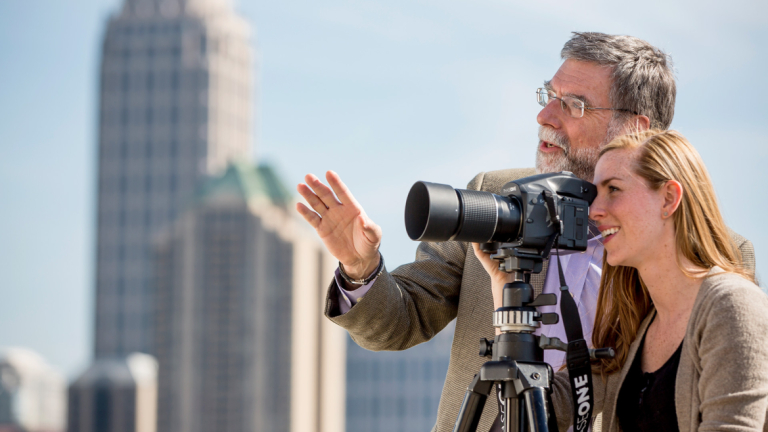 SCAD will see you to success
We support our students both within the classroom and beyond. As part of that effort, the SCAD office for career and alumni success offers students and graduates an array of career-building services, including:
Résumé development
Portfolio building
Mock interviews
Self-promotion
Assistance finding internships and employment opportunities
With professional guidance and one-on-one advising, SCAD will help you kick-start your creative career.