A panoramic view of the student experience
Attending SCAD can be one of the most enriching experiences in a student's life. We offer a complete, well-rounded student experience that includes everything from informal discussion groups to world-class events to study abroad opportunities. 
Facilities built for success
State-of-the-art technology is a hallmark of our program, helping prepare our students for life in a studio even before they graduate. And you'll be amazed by the beautiful settings that surround our locations. From the inspiring atmosphere of Midtown Atlanta, to the neon lights of Hong Kong, to the Spanish moss dripping in Savannah, SCAD facilities are as photogenic as they are well-furnished.
Premium tools at your fingertips:
Canon DSLR cameras, 4x5 film cameras, 8x10 film cameras, Hasselblad medium format 40-megapixel cameras and an array of lenses for all systems
Shooting studios and film processing lab
Profoto studio lighting kits, a variety of strobe and tungsten lighting kits and all necessary grip and light modifiers
Full black and white darkrooms with large-format film size enlargers
Mac computer labs with advanced editing software
Adobe Creative Cloud (always up-to-date and free for download)
Imacon Flextight scanners and an ICG 380 drum scanner
Historic processes lab for cyanotype and platinum/palladium printing
Large-format Epson digital printers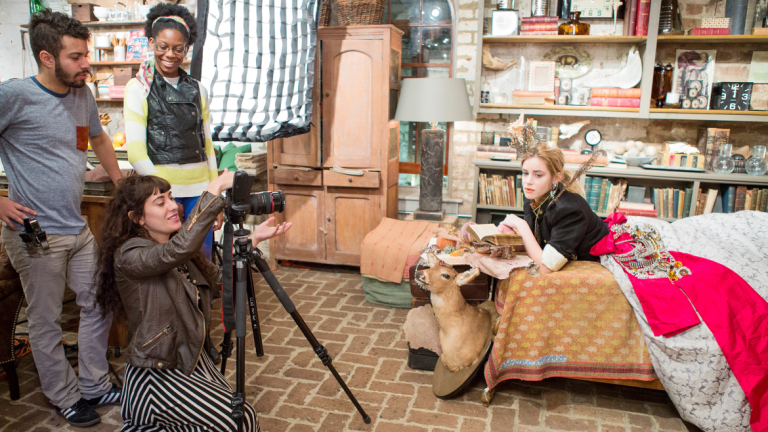 Support that extends beyond the classroom
Our program aims to create successful professionals, which why we emphasize marketing and business acumen as part of our curriculum. Our alumni also frequently return to serve as mentors for our students, so you'll graduate with a network of support and a full understanding of the real challenges you'll face as a professional photographer.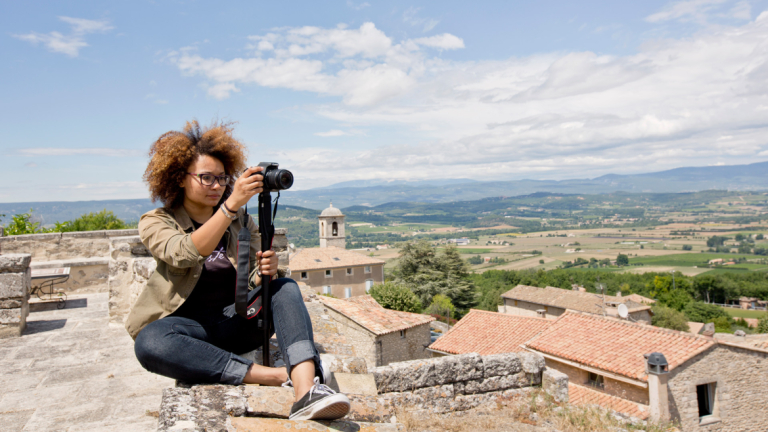 A wide-angled world view
As a SCAD photography student, you'll have the option to travel to any of our inspiring locations, where you'll find opportunities for meaningful collaboration. Studying abroad offers a flexible framework for broadening your perspective. The breadth of experience will open your eyes to new artistic approaches, while the experiences themselves will give you memories to last a lifetime.
Get on the other side of the lens
SCAD features a bustling calendar of world-class events, and photography students are welcome to it all. From our famous film festival to photo exhibitions and master classes, there's always something exciting going on.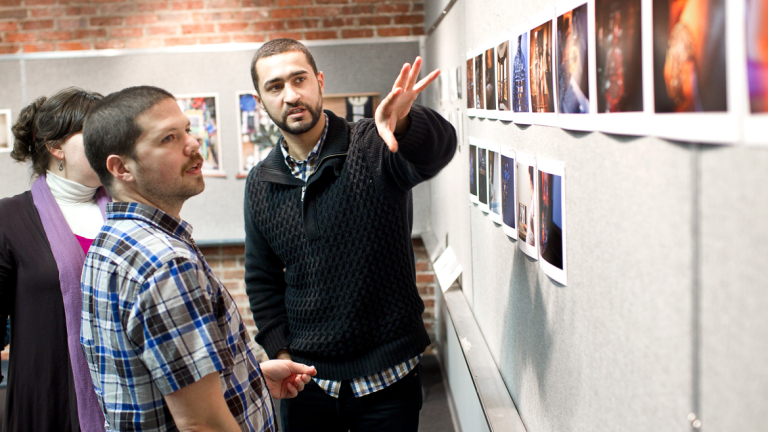 deFINE ART
The university's annual contemporary art showcase, deFINE ART takes place each year at SCAD's locations in Savannah, Atlanta and Hong Kong. The symposium features unique events with artists and designers all over the world, and exhibitions across three cities.
View more events on the calendar
Learn in a world-class museum environment
All photography students at SCAD enjoy easy access to the SCAD Museum of Art, Savannah's premier contemporary art museum. The award-winning facility serves as a teaching museum where you can attend academic classes, film screenings, gallery talks, annual events and more, including lectures and workshops with renowned visiting artists.
Visit the SCAD Museum of Art
The journey starts now
Request more information from The University for Creative Careers, and we'll send you everything you need to know to begin your journey at SCAD.