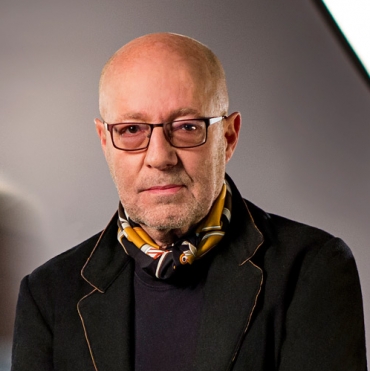 Michael James O'Brien
Associate chair, photography
---
Education
B.A., Kenyon College
B.F.A., Yale University
M.F.A., Yale University
Publications and Presentations
Publications and presentations:
The New Yorker, Rolling Stone, GQ US, GQ UK, The New York Times Magazine, New York Magazine, Vogue UK, L'Uomo Vogue, Interview, Elle Décor, Departures, Travel + Leisure, Condé Nast Traveler UK, Io Donna, Donna, Financial Times, Intelligent Life, Zoo, Sang Bleu, The Guardian, Frieze, Eyemazing
Commercial commissions: Polo Ralph Lauren, Illy Caffe, Penhaligon's London, L'Artisan Parfumeur, Saks Fifth Avenue, Longchamps, Thierry Mugler, Piazza Sempione, Malo, TBWA, Ararat Cognac, Nautica, Bergdorf Goodman
Matthew Barney: All still photography for Drawing Restraint 7, Cremaster 1,2,4,5. 1993-2003. This work has been shown at the Musee Moderne, Paris, 2002;
Solomon R. Guggenheim Museum, New York,  2003, and throughout the world.
Exhibitions
Solo photography exhibitions:
Assembling Gender, Exit Art, New York, 1994
Galerie 213, Paris, 2004, 2005
Hermes, New York, 2006
Joyce Gallery, Beijing, 2011
Municipality of Istanbul, June 2013
Joyce Gallery, Hong Kong, September-November  2013
Municipality of Istanbul, August 2014
Eyeloco, Antwerp, February-March, 2015
Liverpool International Photography Festival, May 2015
Group exhibitions:
Noovo, Santiago de Compostello, 2007
Artphotoexpo, Art Miami/Basel curated by
Marion de Beaupre, 2007
Indian Caps, Antwerp, 2010
Galerie Emilie Dujat, Brussels, 2012, 2013
Holden Luntz, Palm Beach, ongoing
Permanent collections:
National Portrait Gallery, London
Cleveland Museum of Art, Ohio
Joyce Holdings, Beijing