This is your time — experience it all
Cutting-edge resources. Connected faculty. Celebrated guests and world-renowned events. As a visual effects student at SCAD, you can capitalize on every opportunity to get the most out of your student experience.
Resources that put your career in motion
Whether you're in the expansive Montgomery Hall in Savannah or the incredible SCAD Digital Media Center in Atlanta, you'll enjoy working in spaces tailored to your needs. SCAD offers countless resources, and as a Side FX Houdini-certified institution, we are one of the few universities to provide access to this powerful software.
Premium tools always at your fingertips:
Houdini 3D animation
Nuke compositing software
Autodesk Maya, Resolve, and Substance Painter software
Equipment checkout with Blackmagic URSA Mini, DSLRs, camera bodies and lens kits, tripods, lighting kits, field sound recorders, microphones, portable green screen kits and dolly rigs
Adobe Creative Cloud (always up-to-date and free for download)
Pixar's RenderMan and Arnold software
Green screen facilities and motion capture systems
Cameras, lighting kits and dolly rigs
PC and Mac-equipped classrooms and dedicated homework labs
In-house 75-seat theater at the SCAD Digital Media Center in Atlanta
Events to keep you inspired
No matter what SCAD location you journey to, there will always be something going on. Each year, we host huge signature events, like the Savannah Film Festival, so students can expand their networks, earn international press, meet lauded guests, and just have fun.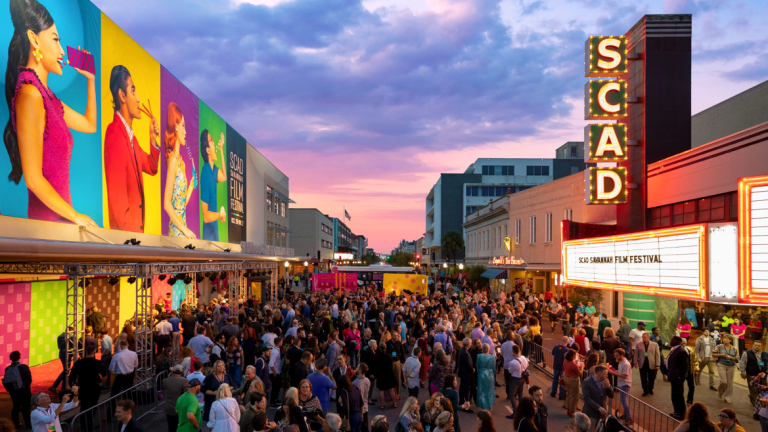 SCAD Savannah Film Festival
Sit back with more than 40,000 guests who attend the eight-day Savannah Film Festival and benefit from film screenings, workshops, celebrity panels and lectures. It's the perfect way to get your creative juices flowing.
Discover more SCAD events on our calendar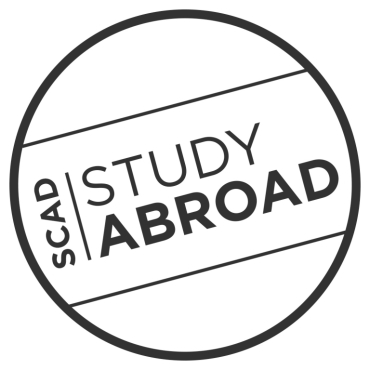 Make your SCAD experience even more unforgettable
Spend a quarter abroad at SCAD Lacoste, the university's international location, or explore other study abroad trips SCAD offers to gain cultural perspective, add a worldly dimension to your résumé, and draw inspiration from the sights, sounds, and characters of an entirely new setting.
View our locations
Take the first step to becoming a visual effects artist
We'll tell you everything you need to know about landing your dream job in visual effects. Just request more information from SCAD, and let us do the rest.