Careers in visual effects
Become a technical director. Become a 3-D environment artist. Become an effects artist. SCAD visual effects students become leaders in this imaginative discipline, transforming static visions into vivid visual sequences. In recent years, several SCAD alumni have shared Academy Awards for work on such mind-blowing films as "Gravity," "Life of Pi" and "The Great Gatsby." More than a dozen SCAD alumni contributed to the visual effects for "Guardians of the Galaxy," produced by Marvel Studios.
Launch your career as a professional:
Technical director
3-D environment artist
Effects artist
And get recruited and hired by the best of the best:
Digital Domain
Weta Digital
Pixar Animation Studios
Justin Holt, lead texture painter, Image Engine Design Inc.
SCAD provides tools and career resources to help students find success in their chosen fields. Alumnus Justin Holt explains how SCAD's incredible network of faculty, alumni and professional connections helped him develop his talent and spark his career working on feature films.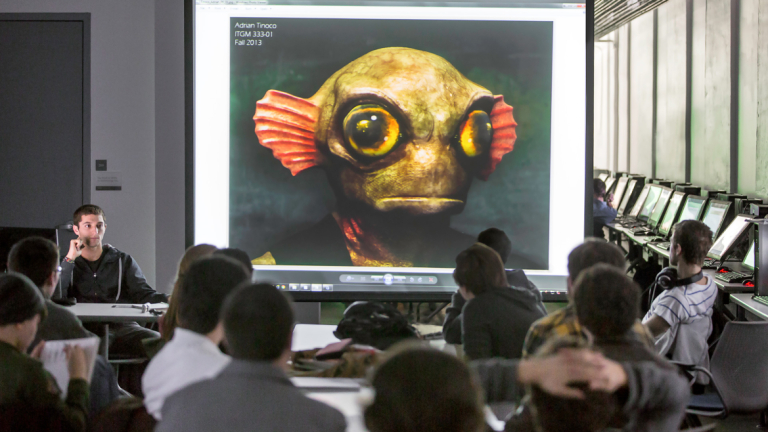 SCAD will see you to success
We support our students both within the classroom and beyond. As part of that effort, the SCAD office of career and alumni success offers students and graduates an array of career-building services, including:
Résumé development
Portfolio building
Mock interviews
Self-promotion
Assistance finding internships and employment opportunities
With professional guidance and one-on-one advising, SCAD will help you kick-start your creative career.