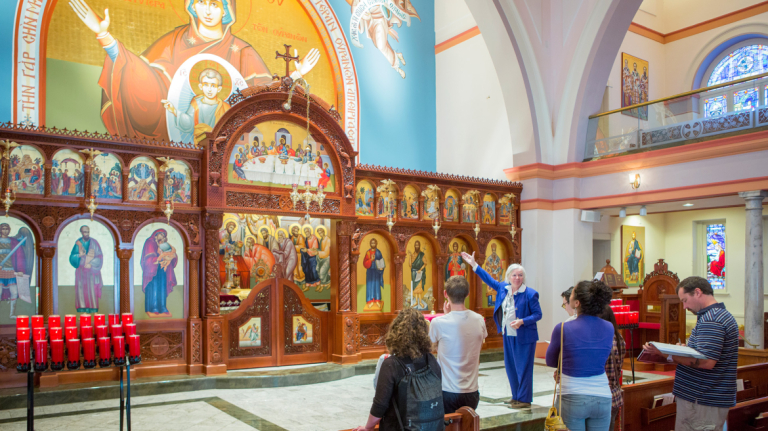 A faculty of professional art historians
The art history professors at SCAD bring years of professional experience and vital industry contacts to the classroom. Our faculty are award-winning artists and sought-after designers at the peak of their field, but their greatest achievement is the success of SCAD students, both within the classroom and beyond.
"I like the idea of perpetuating cultural memory, doing my part to ensure a continuity of inquiry and understanding across long spans of time. As long as I think I am able to give my students a passion for thinking while they look at cultural artifacts (from any period), then my students will continue to inspire me."
Arthur J. DiFuria | Chair, art history
Faculty experience
SCAD professors are dedicated to creating once-in-a-lifetime opportunities just for you. Through guest speakers, critiques, portfolio reviews and more, we connect our students with professionals in the industry every day. These contacts lead to internships, mentorships and often real-world job opportunities for our students.
Art history faculty at SCAD have worked for the following universities and organizations:
The Metropolitan Museum of Art
National Gallery of Art
Biltmore Estate
Monticello/Thomas Jefferson Memorial Foundation
An environment designed for your success
At SCAD, professors who facilitate incredible opportunities is just one component of a diverse and fulfilling student experience. You can do it all: participate in signature events, hobnob with visiting artists and professionals, take advantage of stellar facilities and resources, and more.
Learn more about the art history student experience