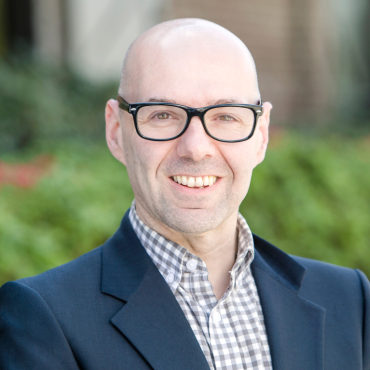 Arthur J. DiFuria
---
Education
B.A., English literature, Temple University
M.A., art history, Temple University
Ph.D., art history, Univerisity of Delaware
Awards, recognitions and honors
Presidential Faculty Enrichment Grant, Moore College of Art & Design, 2009 - 10; Kress Travel Fellowship in the History of Art, summer 2005; Bloc Fellow, department of art history, University of Delaware, fall 2002 - spring 2003; Allen Research Grant, University of Delaware, summer 2002; Research Fellow, Studium Urbis, Rome (Director, Dr. Allan Ceen), summer 2002; Excellence in Teaching Award, University of Delaware, spring 2002; Bloc Fellow, department of art history, University of Delaware, fall 2001 - spring 2002; Presidential Fellowship, University of Delaware, fall 1999 - spring 2000; University Travel Grant, Temple University's Aesthetic Theory in Rome Summer Program, summer 1990
Organizations
College Art Association, Society of Architectural Historians, Sixteenth Century Society, Renaissance Society of America, American Association for Netherlandish Studies, Historians of Netherlandish Art, American Society for Eighteenth Century Studies, Southeastern College Art Conference
Publications and Presentations
Publications
Book: Maerten van Heemskerck's Rome: Memory, Antiquity, and the Netherlandish Cult of Ruins (in process).
Review of Elina Gertsman, The Dance of Death in the Middle Ages, in Renaissance Quarterly, Fall 2011.
Review: Man, Myth, and Sensual Pleasures: Jan Gossart's Renaissance, in Sixteenth Century Journal (Fall, 2011)
Essays
"The Eternal Eye: Memory, Archeology, and Topography in Maerten van Heemskerck's Roman Vedute," in Proceedings of the Conference "Die Roem. Zeichnungen Maarten van Heemskerck (Dec. 8, 2008)" ed. Tatjana Bartsch (expected publication date: Fall, 2011).
"Maerten van Heemskerck's Collection Imagery in the Netherlandish Pictorial Memory," Intellectual History Review, Spring, 2010.
"Remembering the Eternal in 1553: Maerten van Heemskerck in Self - Portrait Before the Colosseum," Nederlands Kunsthistorisch Jaarboek, no. 59, 2010.
Presentations
"Twice Expelled: Maerten van Heemskerck's Heliodorus Driven Out of the Temple" Renaissance Society of America Conference, Venice, Italy, Spring, '10.
"Shared Memory: Maerten van Heemskerck and His Cohorts, Drawing in Rome," Paid Lecture, Memphis College of Art, Spring 2010.
"Outstanding Works…Shamefully Destroyed." Maerten van Heemskerck's Lost Altarpieces and the Sculpture of Antiquity," College Art Association Conference, Chicago, Illinois,'10.
"Serlian Motifs in Prints by Maerten van Heemskerck" Renaissance Society of America Conference, Los Angeles, California, Spring, '09.
"Re-Thinking 'Dutch-ness': Rembrandt, De Lairesse, and the Romantic Turn" American Society for Eighteenth Century Studies, Richmond, Virginia, Spring, '09.