Careers in architectural history
Become a historic foundation manager. Become an preservation planner. Become a cultural resources manager. Architectural historians conduct research and evaluation, help manage and preserve historic artifacts, and provide preservation oversight to help restore and maintain the integrity of architectural treasures and their communities. They study the history of architecture all over the world and are thoughtful interpreters of the built environment as it relates to society.
Launch your career as a professional:
Historical site manager or curator
Architectural history educator
Architectural critic
Turn your passion into your profession
At SCAD, you'll learn to thrive in an industry that requires acute technical skills, fresh creative vision and a knack for working with others. Discover your calling through The University for Creative Careers.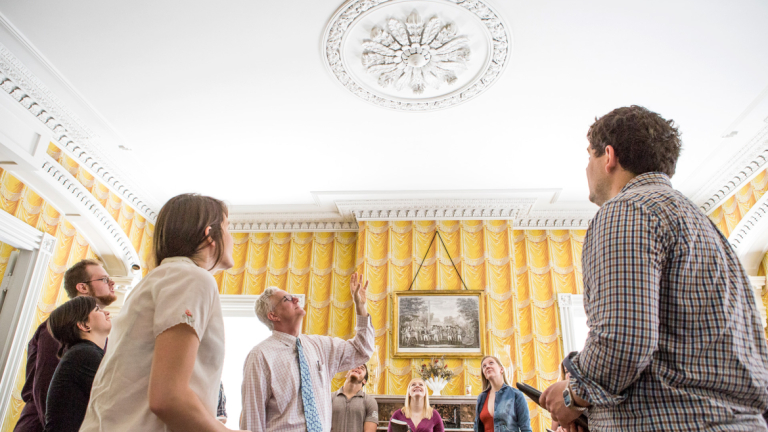 SCAD will see you to success
We support our students both within the classroom and beyond. As part of that effort, the SCAD office of career and alumni success offers students and graduates an array of career-building services, including:
Résumé development
Portfolio building
Mock interviews
Self-promotion
Assistance finding internships and employment opportunities
With professional guidance and one-on-one advising, SCAD will help you kick-start your creative career.