This is your time — experience it all
Cutting-edge resources. Connected faculty. Celebrated guests and world-renowned events. As a UX design student at SCAD, you can capitalize on every opportunity to get the most out of your student experience.
Design in state-of-the-art spaces
Find inspiration in The Shed, a 20-classroom think tank that fosters creative collaboration among the School of Design and the School of Digital Media. The Shed contains studio labs for robotics and prototyping electronics, shops for 3D modeling, advanced computer labs for AR/VR, and a user-testing lab.
Premium tools always at your fingertips:
Custom testing lab equipped with Pupil Core, Snagit, 4K camcorder, and portable and document cameras
VR and game engine development kits: Oculus, Nintendo, Unity
Artificial intelligence systems: Amazon Echo, Nest, Google Home Max, LIFX Smart Lights
A digital soldering station for prototyping
Demonstration robotics: Ubtech Alpha 1 Pro Robotics, iRobot, Anki Vector Robot, drones
PC and Mac-equipped classrooms and dedicated homework labs
Adobe Creative Cloud (free for download)
Events to keep you inspired
Each year, SCAD hosts signature events, like the SCAD GamingFest and SCAD AnimationFest, where students enjoy exclusive demos, test new products, and discover the latest in AR/VR.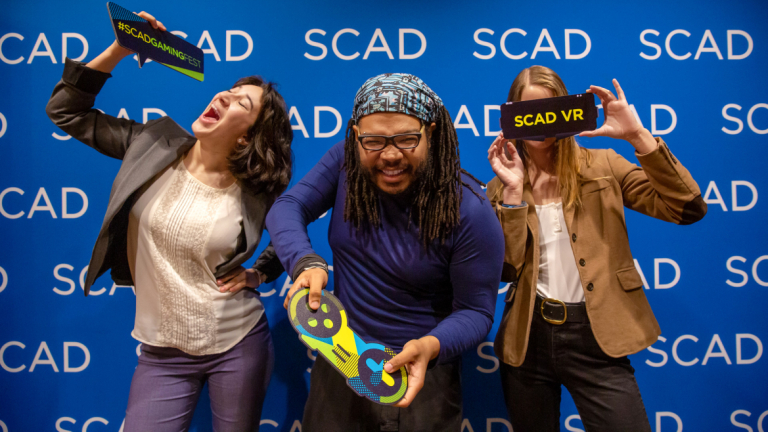 Experience the leap from prototype to product at SCAD GamingFest
Next-gen careers are showcased at SCAD GamingFest, a three-day gathering of industry luminaries and game development professionals, where students enjoy panel discussions, exclusive demos, and networking opportunities with peers and insiders.
Discover more SCAD events on our calendar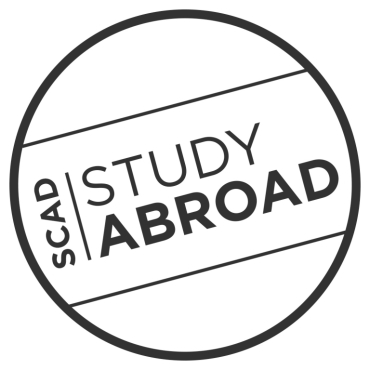 Make your SCAD experience even more unforgettable
Spend a quarter abroad at one of our international locations to gain cultural perspective, add a worldly dimension to your résumé, and draw inspiration from the sights, sounds, and characters of an entirely new setting.
View our locations
Take the first step to becoming a UX designer
We'll tell you everything you need to know about landing your dream job. Just request more information from SCAD, and let us do the rest.