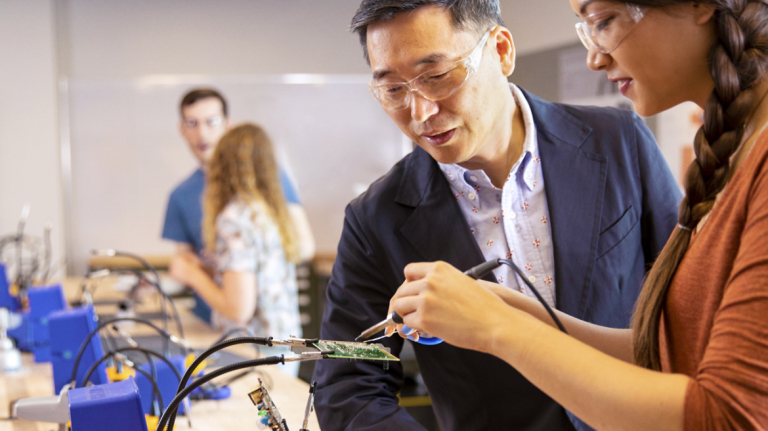 Faculty to take you from 2D concepts to 3D realities
At SCAD, user experience design professors bring years of professional experience and vital industry contacts to the classroom, educating students on the consumer needs, wants and motivations that drive modern design. Our faculty members are award-winning artists and sought-after designers who collaborate with companies such as Google, Facebook, and Samsung, and inspire future generations of designers.
"As Dieter Rams said, 'Good design is making something intelligible and memorable. Great design is making something memorable and meaningful.' But then, what is the best design? I am always trying to make our UX design students think further about the best design, based on meaningful and delightful user experience, not just simply by look and feel."
Byeong Cheol (BC) Hwang | Chair, user experience design
Faculty experience
The enthusiasm of SCAD faculty breathes life into classroom discussions, creating an atmosphere that encourages learning and fun. Students benefit directly from our faculty's personal and professional experience as well as their commitment to continuing their work as lifelong scholars.
User experience design faculty at SCAD have worked for the following companies:
Hyundai
Samsung
IDEO
Method
Smart Design
Artefact
A culture tailored to your interests
Guidance from our accomplished faculty is just part of the overall experience you'll enjoy as a SCAD student. We have developed a culture that includes corporate collaborations, signature events, visiting artists and professionals, and the best resources — all to support student success.
Learn more about the user experience design student experience