The art of luxury and fashion management
SCAD offers the world's first M.A. and M.F.A. degree programs in luxury and fashion management. This specialized field will prepare you for a challenging career in a fast-paced, constantly evolving industry. Our program covers trendspotting, media strategy, PR management, organizational structures, supply chain management, communication and fashion events, ensuring that our graduates are ready to hit the ground running.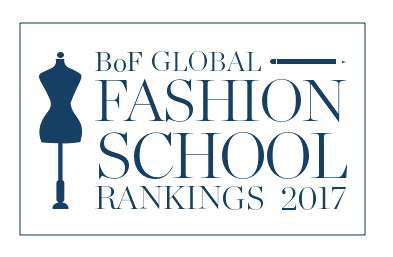 No. 1 graduate fashion business program in the U.S. for 2017
London-based The Business of Fashion has ranked the SCAD graduate luxury and fashion management program No. 1 in the U.S. overall, No. 1 in the world for learning experience, and No. 1 in the U.S. for long-term value.
Luxury and fashion management degrees
SCAD's luxury and fashion management degrees are offered in Atlanta, Hong Kong, Savannah and online via eLearning.
  - Atlanta    - Hong Kong    - Savannah    - eLearning
Bring luxury to the world as a fashion manager
At SCAD, you'll learn to flourish in an industry that demands an impeccable understanding for how brands evolve. Alumnus Santiago Gonzalez explains how SCAD helped him develop his personal aesthetic, enabling him to grow his family's bespoke handbag label into a global luxury brand.
Learn more about luxury and fashion management careers
Learn from the masters
The SCAD FASH Museum of Fashion + Film, the largest museum of fashion and film, and the award-winning SCAD Museum of Art in Savannah, feature curated couture exhibitions with designs of Oscar de la Renta, Vivienne Westwood, Carolina Herrera and Daniel Lismore. The two museums also exhibit looks from the university's permanent collection of more than 1,000 garments created by the world's leading fashion houses.
Related programs and certificates
Luxury and fashion management students regularly collaborate with their graduate colleagues in fashion, fibers, accessory design and related departments to gain intimate knowledge of the luxury market. Additional programs that complement luxury and fashion management include:
Ready to see more?
Connect with us! Request more information or apply today, and we'll send you everything you need to begin your exciting journey at SCAD.
Courses of study are registered with the Hong Kong Education Bureau, registration numbers: 261958-261971, 262196-262202, and 262909. It is a matter of discretion for individual employers to recognize any qualification to which these courses may lead.