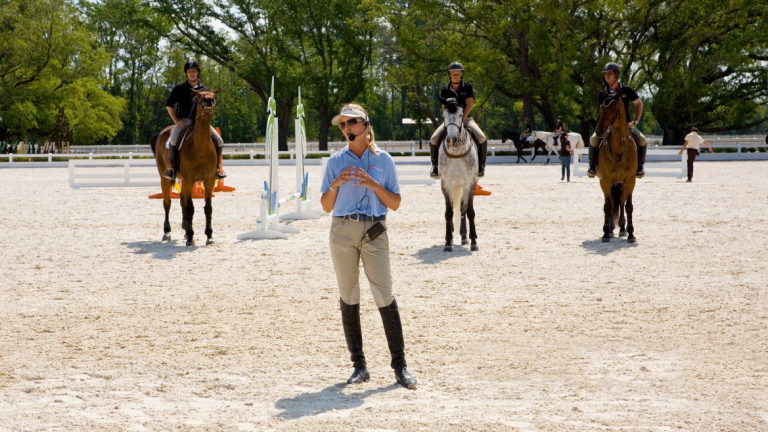 A faculty of equestrian experts
The SCAD equestrian studies faculty is a team of professionals with outstanding credentials in the industry. From renowned equine experts to award-winning riders to practicing veterinarians, these professors are committed to sharing their expertise with students — be it in the classroom, arena or barn.
Faculty experience
Championship equine enthusiasts and industry veterans are personally dedicated to your success at SCAD. Our students thrive with personal attention, hands-on instruction and a wealth of professional experience available to them in every class.
The equestrian studies faculty at SCAD has earned acclaim throughout the industry, and includes:
A bronze medalist from the U.S. Dressage Federation
A long-listed candidate for the 1992 U.S. equestrian team
A member of the National Horse Show Board of Directors
Get involved in new arenas
With a talented and dedicated faculty and a body of like-minded peers, SCAD students are uniquely prepared to get the most from their college experience. Other opportunities like annual signature events, visiting artists and professionals, and the best facilities and resources complete the student experience.
Learn more about the SCAD student experience