This is your time — experience it all
Cutting-edge resources. Connected faculty. Celebrated guests and world-renowned events. As a creative business leadership student at SCAD, you can capitalize on every opportunity to get the most out of your student experience.
Space for your talents to flourish
Grow your creative and business design skills at SCAD. Our unrivaled academic environment offers ample workspace, research resources, digital media tools and guidance by professionals with real-world experience. Hone your leadership and business acumen as you prepare for success in the creative sector and beyond.
A schedule full of opportunity
At SCAD there's always an event going on to enrich your learning experience. Master classes, panel discussions and student exhibitions are stimulating ways to spend an hour or an evening, and we keep a full slate of visiting scholars to circulate fresh ideas.
SCADstyle
Join forces with the luminaries of design as we celebrate SCADstyle each year. Through lectures, conversations and workshops with visual leaders and designers, students draw inspiration and form lasting connections with industry powerhouses.
Discover more SCAD events on our calendar
Learn in world-class museum environments
All creative business leadership students at SCAD enjoy access to the award-winning SCAD Museum of Art in Savannah, and SCAD FASH Museum of Fashion + Film, the largest museum of fashion and film, in Atlanta. The two museums feature curated exhibitions with work from leading artists around the world, along with film screenings, gallery talks, annual events, workshops and more.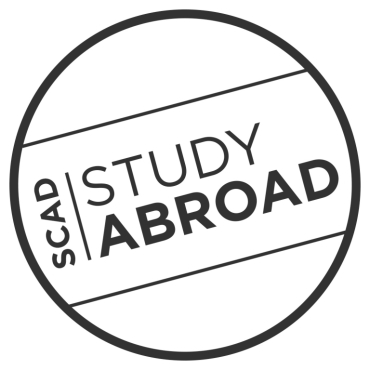 Make your SCAD experience even more unforgettable
We encourage students to take a quarter abroad at one of our international locations as a means of gaining cultural perspective, adding a worldly dimension to their résumés, and drawing inspiration from the sights, sounds and characters of an entirely new setting.
View our locations
Take the first step to becoming a creative business leader
We'll tell you everything you need to know about landing your dream job in creative business leadership. Just request more information from SCAD, and let us do the rest.