Careers in luxury and fashion management
Become a brand manager. Become a product development director. Become a retail buyer. Become a director of retail stores. As a professional in the luxury market, you'll be astride one of the newest emerging industries in the trillion-dollar fashion world. You'll merge international finance, emerging microtrends and macroeconomics, and the psychology of the end customer to drive the voice of the most recognizable brands in the industry.
Launch your career as a professional:
Brand manager
Product development director
Retail buyer
And get recruited and hired by the best of the best:
Bergdorf Goodman
Martha Stewart Living
Launch your career in luxury and fashion management
At SCAD, you'll have access to the leading minds and latest technology in the industry, as well as the resources, mentors and nurturing environment you need to land your dream job.
"I looked at other art schools, especially ones back home in New York, but SCAD was the only one that really did a good job merging all the sides of the industry. The program strikes a balance between business and creativity with every single assignment, every single class. Working from both perspectives is crucial to every brand's survival and SCAD is unique in having that balance."
Kara Roberts | Luxury and fashion management alumni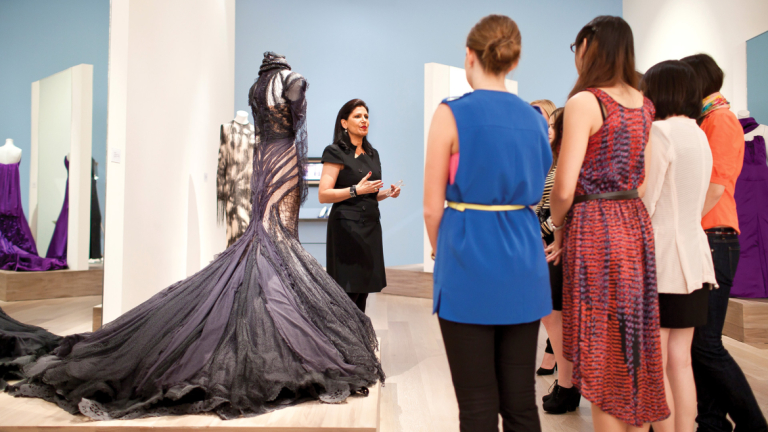 SCAD will see you to success
We support our students both within the classroom and beyond. As part of that effort, the SCAD office of career and alumni success offers students and graduates an array of career-building services, including:
Résumé development
Portfolio building
Mock interviews
Self-promotion
Assistance finding internships and employment opportunities
With professional guidance and one-on-one advising, SCAD will help you kick-start your creative career.