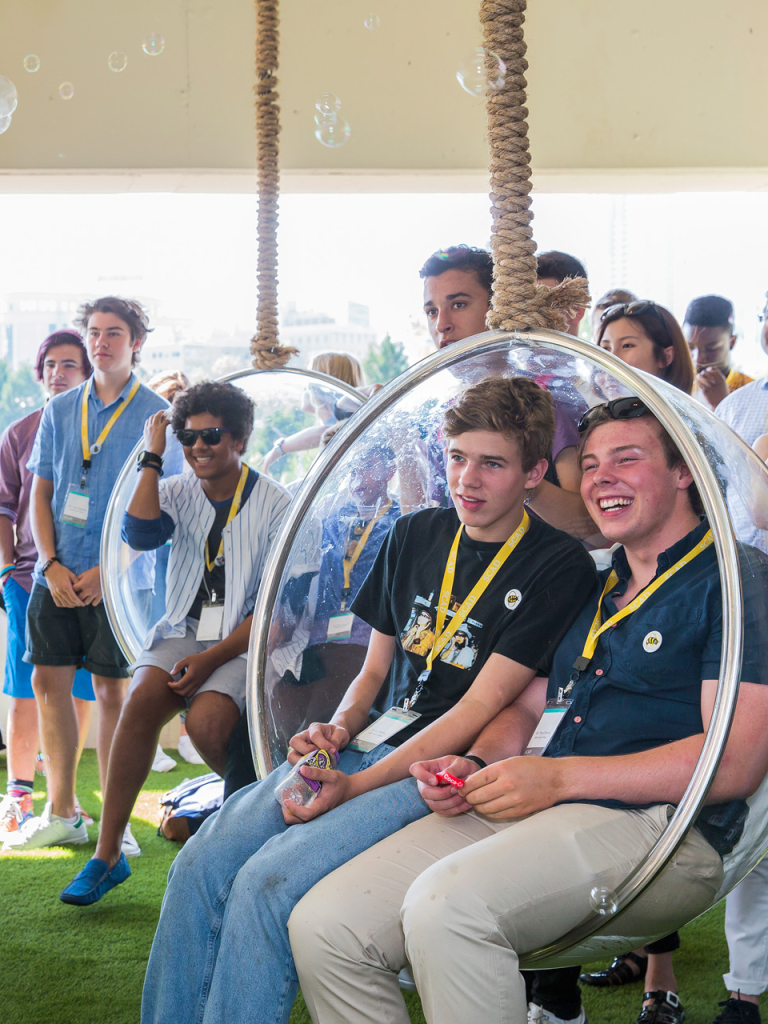 Begin your SCAD journey while in high school
Immerse yourself in the creative environment of a leading art and design university by taking advantage of early-enrollment opportunities and pre-college programs at SCAD. Some students may be eligible to earn college credit, launching their university careers that much sooner.
Joint enrollment
High school students 16 years of age or older who wish to be admitted for joint enrollment on a part-time basis during their junior or senior years must apply using the application process for first-time freshmen and must be recommended for joint enrollment by a counselor and a teacher. In addition, joint enrollment applicants should meet or exceed normal undergraduate admission requirements.
Joint enrollment is on a space-available basis. Courses are not intended to fulfill high school graduation requirements; they do carry college-level credit and may be used in fulfillment of a certificate or degree program if the student applies and is accepted as a degree-seeking student. Joint enrolled students may be considered for scholarships, but are not eligible for federal or state financial aid and may not reside in university housing while joint enrolled. Joint enrolled students who have taken courses on a nondegree-seeking basis and wish to become degree-seeking must reapply to SCAD and fulfill the application requirements in effect for degree-seeking students.
Omitting senior year
Applicants are encouraged to complete high school or earn a GED certificate before attending SCAD. However, students with exceptional motivation and ability may be admitted early if they meet certain requirements.
SCAD eStar: Take college-level courses online before graduating high school
High school and home-school students who meet or exceed the admission criteria for joint enrollment may be eligible for the SCAD eStar program. 
Through SCAD eStar, students can receive college credit by taking college-level courses online while still in high school. Participating students may also be eligible for reduced tuition through eLearning pre-college scholarships offered by SCAD.
For more information, contact SCAD admission at [email protected] or 800.869.7223.
eStar courses
Courses offered may vary.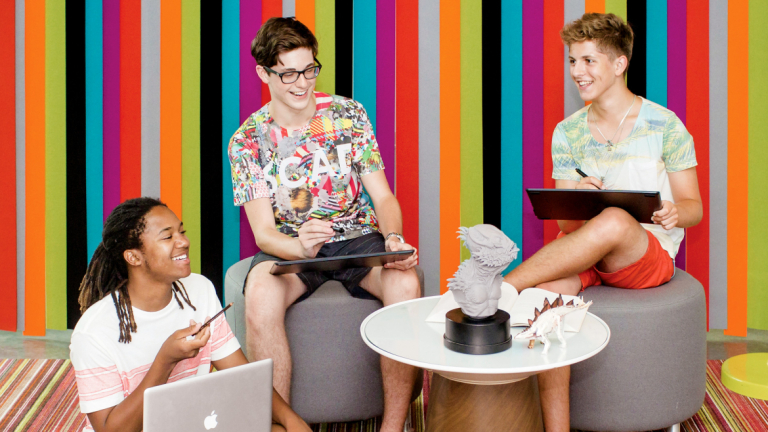 Pre-college summer programs
SCAD offers summer programs for high school students of all ages to pursue art and design disciplines while working alongside peers from all over the world.