Summer Seminars workshops
Unleash your creativity in a Summer Seminars workshop that ignites your passions. Workshops may include demonstrations, lectures, and studio work. In addition to engaging workshops, participants will engage with fellow creatives, participate in daily events, and more.
Summer Seminars workshops help prospective students realize their passion and explore the university's award-winning degree programs. Participants are welcome to attend multiple sessions and explore the various disciplines we offer.
Register for SCAD Summer Seminars
Learn about registration deadlines and requirements. Registration for sessions in Savannah and Atlanta closes two weeks prior to the start of each session.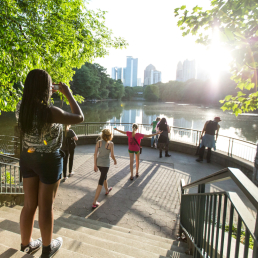 Atlanta workshops
In Atlanta, participants experience SCAD student life in a bustling, 21st-century metropolis. Students at this location may select a prescribed seminar concentration or combine workshops from different disciplines to take advantage of SCAD's diverse facilities in this enterprising American city.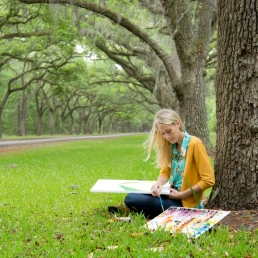 Savannah workshops
Workshops in Savannah give students the opportunity to experience The University for Creative Careers in one of the most storied, historic urban fabrics in the U.S. Workshops are held in a variety of SCAD facilities interspersed throughout the heart of downtown Savannah.