Summer Seminars fees and scholarships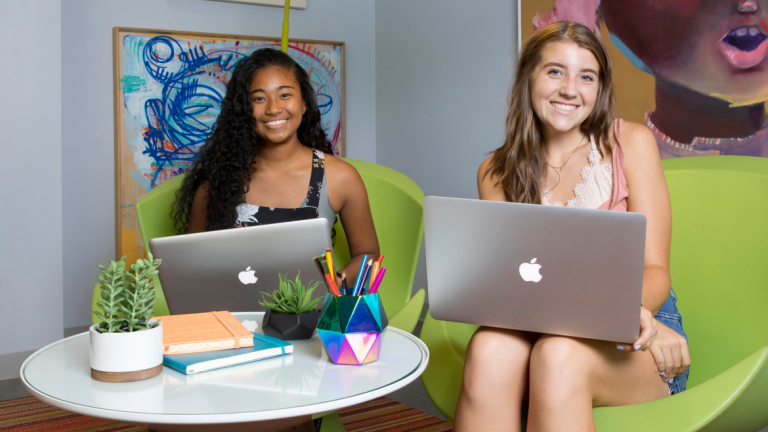 Registration and program fees
Registration fee: US$60 per session/location
Commuting student program cost: US$1,400
Residential student program cost: US$1,700
Participants registering for multiple sessions will be charged a US$60 registration fee per session.
Payment process
A registration fee of US$60 is due at the time of registration, and the remainder of the payment is due on or before Friday, June 4, 2021. Participants who are unable to make an online payment should contact the pre-college programs team at 912.525.5100 (Savannah) or 404.253.2700 (Atlanta).
Cancellation and refund policy
Participants who have registered for a SCAD Summer Seminars session and have paid their registration fee are considered enrolled in the program. SCAD Summer Seminars sessions are limited in size and are filled on a first-come, first-served basis by registrants who have paid the program fee. The US$60 registration fee (per session) is nonrefundable.
Participants who cancel enrollment more than two weeks prior to the enrolled session start date will receive a full refund less a $50 processing fee. Participants who cancel enrollment within two weeks of the enrolled session start date will receive a refund of 60% of the cost of the program. Participants who cancel enrollment due to extenuating circumstances within the two weeks prior to the enrolled session start date may submit a written request for a full refund less the $50 processing fee. Refunds are not granted to participants who are dismissed from the program for disciplinary reasons. Participants who must leave SCAD Summer Seminars following the start of the program, for reasons other than disciplinary action, may request a prorated refund by contacting the SCAD Summer Seminars administrative staff and will be reviewed on an individual basis.
Anyone seeking to cancel their registration must contact the SCAD Summer Seminars staff for the location which they are registered for: SCAD Atlanta ([email protected]) or SCAD Savannah ([email protected]).
Scholarships
A limited number of scholarships are available but not guaranteed. Participants who excel artistically and academically are eligible. All completed scholarship materials must be uploaded via the online registration portal and submitted by Monday, April 12, 2021.  All scholarship winners will be notified on Wednesday, April 28, 2021.
Scholarship review process
All scholarship applications are reviewed for preliminary qualification upon satisfactory completion of the registration process, including: submission of the online registration form, payment of the $60 registration fee(s), and submission of all supporting documents.