Register for SCAD Summer Seminars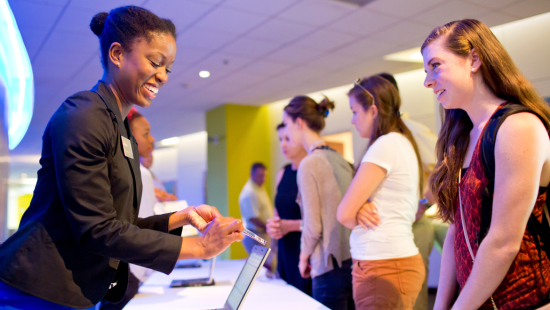 SCAD Summer Seminars registration is available for rising high school sophomores, juniors and seniors (any secondary school student ages 14-19 is able to participate in SCAD Summer Seminars Hong Kong). Students interested in attending only one session and location should choose their preferred location and session date. Students intending to enroll at more than one location must submit an online registration and pay a US$50 fee for each location.
Registration timeline
Sept. 30, 2019
Registration opens
May 1, 2020
Scholarship deadline
June 5, 2020
Remaining balance due
Registration requirements
Completed online registration form
US$50 nonrefundable registration fee
Student registering must be a current high school freshman, sophomore or junior.
Scholarship opportunity
SCAD offers partial and full scholarships to assist with housing and program fees.
Contact
SCAD Summer Seminars Atlanta
P.O. Box 77300
Atlanta, GA 30357
Phone: 404.253.2700 or 877.722.3285
[email protected]
SCAD Summer Seminars Hong Kong
Phone: (Hong Kong) 852.2253.8044 or (U.S.) 800.869.7223
[email protected]
SCAD Summer Seminars Savannah
P.O. Box 2072
Savannah, GA 31402
Phone: 912.525.5100 or 800.869.7223
[email protected]