This challenging five-week program awards college credit to rising high school seniors who are ready for a university experience at SCAD Atlanta, SCAD Hong Kong, SCAD Savannah or SCAD eLearning. Students enroll in two college-level classes and have the opportunity to build or enhance their portfolios.
Session dates
Atlanta — June 23-July 26, 2019
Hong Kong — June 23-July 26, 2019
Savannah — June 16-July 19, 2019
eLearning — June 23-July 26, 2019
2019 SCAD Rising Star applications are available now!
View the application timeline and requirements.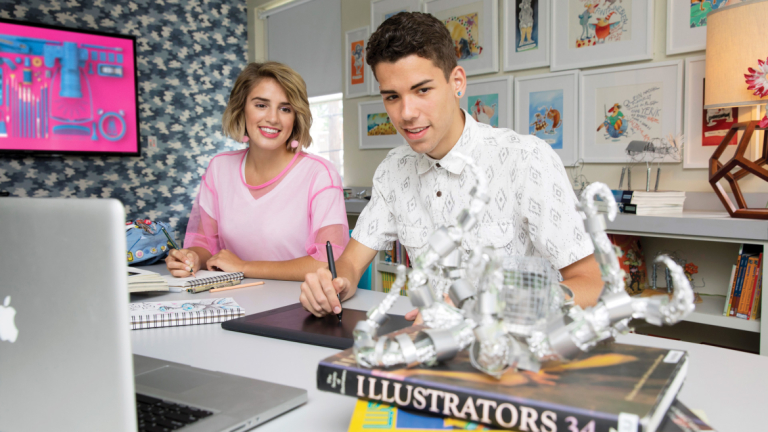 Whether attending in Atlanta, Hong Kong or Savannah, all SCAD Rising Star participants utilize university spaces — from classrooms and computer labs to studios and production suites — in the development and completion of class assignments. SCAD libraries, galleries, and other resources are also available. Students participating in the residential program live in a SCAD residence hall, and all students enjoy meals at a SCAD dining hall.
SCAD Rising Star Atlanta
P.O. Box 77300
Atlanta, GA 30357
404.253.2700 or 877.722.3285
admission@scad.edu
SCAD Rising Star Savannah and eLearning
P.O. Box 2072
Savannah, GA 31402
912.525.5100 or 800.869.7223
admission@scad.edu