Summer seminar workshops
Unleash your creativity in a Summer Seminars workshop that stirs your passions. Workshops may include demonstrations, lectures, and studio work. Students will participate in a daily keynote speaker session followed by an in-depth workshop of their choosing. In addition to engaging workshops, students will meet with faculty, participate in virtual events, and more.
Register for SCAD Summer Seminars
Learn more about deadlines, registration requirements and register for SCAD Summer Seminars.
Virtual workshops
Summer Seminar workshops help prospective students realize their passion and explore the university's award-winning degree programs. Participants are welcome to attend multiple sessions and explore the various disciplines we offer.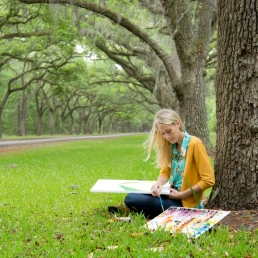 Contact
SCAD Summer Seminars
P.O. Box 2072
Savannah, GA 31402
Phone: 912.525.5100 or 800.869.7223
[email protected]