Summer seminar workshops
Unleash your creativity in a Summer Seminars workshop that stirs your passions. Workshops may include demonstrations, lectures, studio work and local field trips, and include all supplies needed for participation. Participants live and create in SCAD's award-winning, inspired facilities, and have an all-access pass to the cutting-edge technology and the vast, unparalleled university libraries during the program. Students participate in two distinct workshops, one in the morning and one in the afternoon. Families are invited to view student work from all workshops during an open house on Friday.
Register for SCAD Summer Seminars
Learn more about deadlines, registration requirements and register for SCAD Summer Seminars.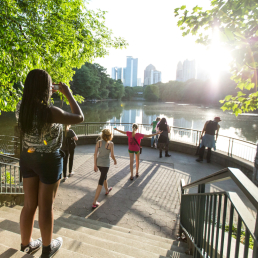 Atlanta workshops
In Atlanta, participants experience SCAD student life in a bustling, 21st-century metropolis. Students at this location may select a prescribed seminar concentration or combine workshops from different disciplines to take advantage of SCAD's diverse facilities in this enterprising American city.
Hong Kong workshops
Participants in Hong Kong discover a vibrant city that thrives as an entertainment capital, a digital media hub and a leading global financial powerhouse. Workshops are held in the university's UNESCO-recognized facility, a grand midcentury courthouse fully restored and revitalized by SCAD and located in the historic Sham Shui Po district.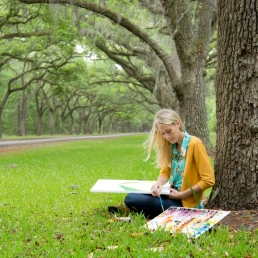 Savannah workshops
Workshops in Savannah give students the opportunity to experience The University for Creative Careers in one of the most storied, historic urban fabrics in the U.S. Workshops are held in a variety of SCAD facilities interspersed throughout the heart of downtown Savannah.
Contact
SCAD Summer Seminars Atlanta
P.O. Box 77300
Atlanta, GA 30357
Phone: 404.253.2700 or 877.722.3285
[email protected]
SCAD Summer Seminars Hong Kong
Phone: (Hong Kong) 852.2253.8044 or (U.S.) 800.869.7223
[email protected]
SCAD Summer Seminars Savannah
P.O. Box 2072
Savannah, GA 31402
Phone: 912.525.5100 or 800.869.7223
[email protected]