Summer Seminars fees and scholarships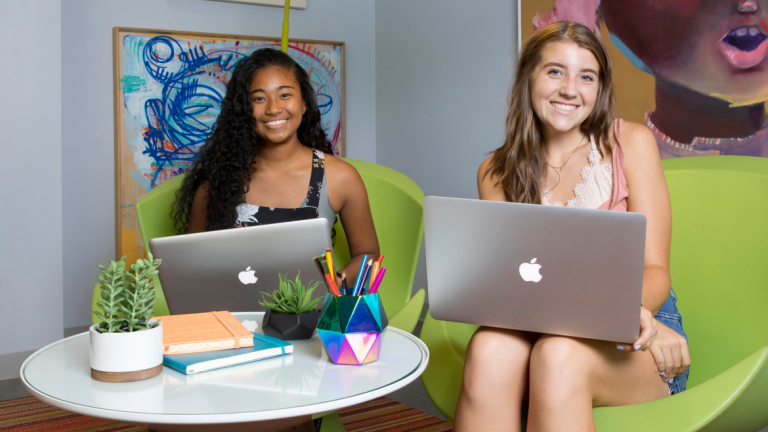 Registration and program fees
Registration fee: US$50 (per session/location)
Off-campus student fee: US$1,400 (includes lunch)
On-campus student fee: US$1,700 (includes housing and all meals)
These fees include workshops, supplies and social activities, plus indicated meals and housing. Additional fees may include bed and bath linens. Students interested in attending multiple sessions and locations will be charged a US$50 fee per location and session.
Payment process
An application fee of US$50 is due at the time of registration, and the remainder of the payment is due on or before June 5. Students who are unable to make an online payment should contact the summer program team at 912.525.5100 (Savannah), 404.253.2700 (Atlanta) or 852.2253.8044 (Hong Kong). In Hong Kong, SCAD also will accept payment via check or cash in person on campus.
Scholarship review process
Discover how scholarships are awarded. All scholarship applications are reviewed for preliminary qualification at the time the completed registration form and supporting documents are received.
Cancellation and refund policy
Students who have been accepted into a SCAD Summer Seminars session and have paid their program fee are considered enrolled in the program. SCAD Summer Seminars sessions are limited in size and are filled on a first-come, first-served basis by accepted applicants who have paid the program fee. Students who cancel enrollment more than two weeks prior to the enrolled session start date will receive a full refund less a US$50 processing fee. Refunds are not granted to students who are dismissed from the program for disciplinary reasons.
Scholarships
A limited number of scholarships are available but not guaranteed. Students who excel artistically and academically are eligible. All completed scholarship materials must be uploaded via the online registration process and submitted by May 1, 2020. Materials will not be accepted via email or mail without contacting the SCAD Summer Seminars team.
Contact
SCAD Summer Seminars Atlanta
P.O. Box 77300
Atlanta, GA 30357
Phone: 404.253.2700 or 877.722.3285
[email protected]
SCAD Summer Seminars Hong Kong
Phone: (Hong Kong) 852.2253.8044 or (U.S.) 800.869.7223
[email protected]
SCAD Summer Seminars Savannah
P.O. Box 2072
Savannah, GA 31402
Phone: 912.525.5100 or 800.869.7223
[email protected]