Pre-college summer programs
Summer is the perfect time to explore new avenues of artistic development. SCAD offers summer programs for participants of all ages to pursue art and design disciplines and work alongside peers from all over the world. With exceptional facilities, extensive equipment and inspirational settings, SCAD summer programs offer ideal opportunities for artists at all levels to create, learn and grow.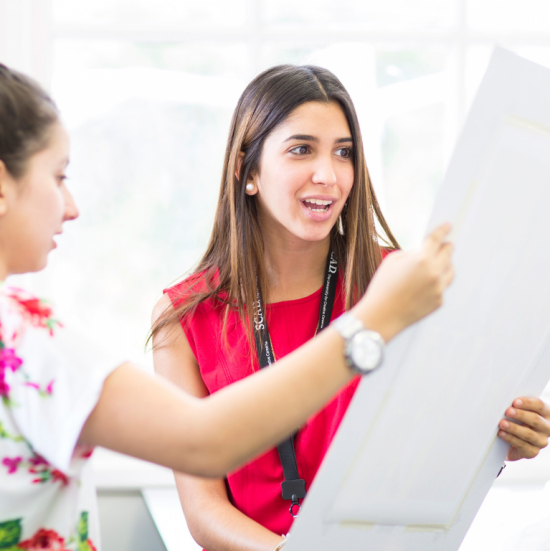 Rising Star
Incoming high school seniors ready for a college experience benefit from the challenging and exciting atmosphere of Rising Star. Enrolling in two college-level classes and building professional portfolios, Rising Star participants benefit from all of the perks of being a SCAD student — from the facilities to the faculty.
Application timeline:
Application forms and program fees due
May 1, 2015
Late applications reviewed on space-available basis
Session dates:
Atlanta
June 21-July 25, 2015
Hong Kong
June 28-August 1, 2015
Savannah
June 20-July 24, 2015
Summer seminars
SCAD Summer Seminars offer weeklong workshops for high school students who have completed their freshman, sophomore or junior years. Students gain valuable experience while developing their creativity through exciting art and design projects.
Teen Summer Workshops
Divided into three intensive sessions, Teen Summer Workshops enable students in Hong Kong to explore the fundamentals of art and design with an emphasis on creative problem-solving and concept development.