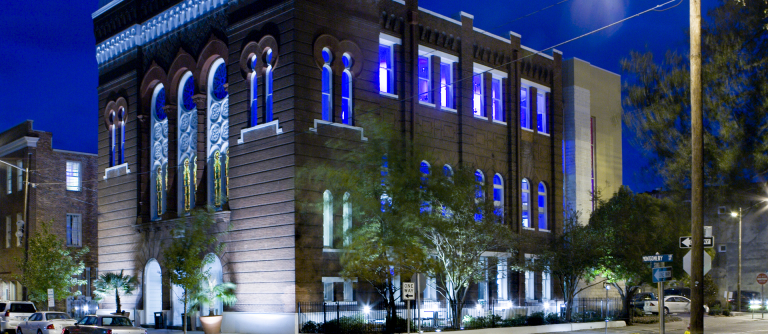 Legendary creatives from Duffy & Partners discuss superior branding methods
Savannah, GA
120 Montgomery St.
Join Joe and Joseph Duffy, the world-renowned father-and-son team behind branding powerhouse Duffy & Partners, for a lively discussion about strategic thinking and making smart decisions. Learn how these components form the foundation for sought-after design philosophies and superior branding methods.
Joe Duffy, founder and creative director of Duffy & Partners, is one of the world's most respected design and branding creatives. His work includes brand and corporate identity development for such brands as Aveda, Coca-Cola Company, Sony, Jack in the Box, Bacardi, Hallmark and Fisher-Price Toys. He founded the firm in 2004 and by 2006, Fast Company had recognized Joe as one of the "Fast 50" most influential people in the future of business.
Joseph, "the other Joe Duffy," is the firm's design director. After beginning his career at Fallon Worldwide, he joined his father in 2004 to launch Duffy & Partners. Joseph has worked on such national and international brands as Bacardi, Aveda Men, Herradura, Epicurean, Hillshire Brands, Brewery Ommegang, and the Qatar National Library.
Learn more on the graphic design blog and visit Duffy & Partner's website to read more about the firm. 
Can't be there in person? View online through SCAD elearning's Livestream and the Virtual Lecture Hall or catch the Q&A session on SCAD Connect.
This event is free and open to the public.