FOX Sports Media Group: Super Bowl XLVIII opener
For the first time, the Super Bowl was set to take place in the New York metropolitan area. FOX Sports sought a distinctive design approach for this classic American tradition through fresh, NYC-inspired concepts for the animated show title and graphics package.
4
million dollars in airtime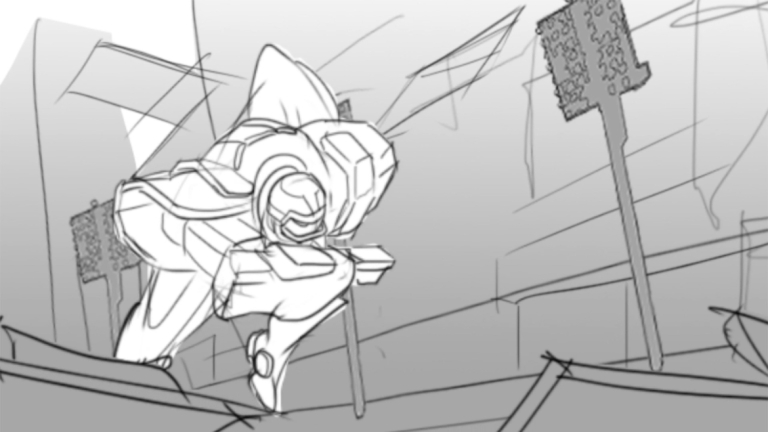 Project approach
Studio 408, comprised of 18 talented SCAD students, conducted in-depth brand and aesthetic research to explore three design directions for the animated opener to the Super Bowl. These were presented to FOX Sports and, with their feed-back, the class defined a vision for the project and began pre-production on the stylized world and story of Cleatus, the FOX Sports football mascot. A concept layout of the animation sequence, style frames, and 3D motion tests helped bring Cleatus' story to life and were used to show FOX Sports how he would race through New York City, arriving at an activation chamber, where he triggers the start of Super Bowl XLVIII. Studio 408 turned the animated data into motion clips, blending the movements to animate Cleatus at 60 fps. For each second, 60 frames (or images) were created, each with a different pose for the mascot. Each frame was rendered and compiled into a complete pre-production animation show.
"These young designers' ambition and incredible work ethic were an inspiration to our team at FOX Sports. We would absolutely bring another project to SCAD."
Michael Dolan | Vice president of design, FOX Sports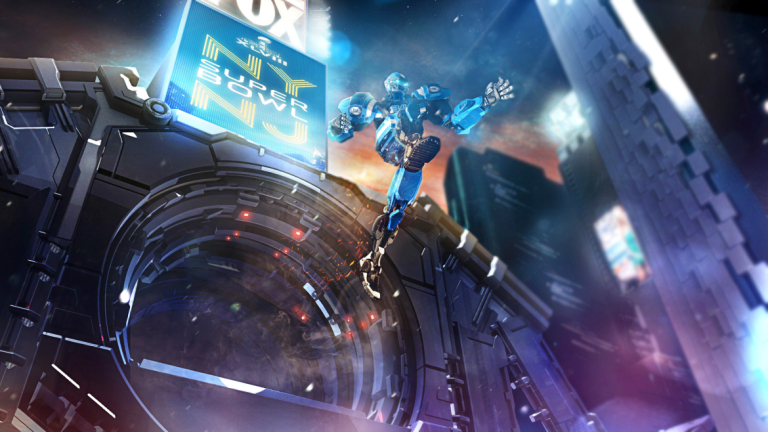 Project outcome
The student pre-production animation was delivered to FOX Sports to further develop, ultimately producing one final version for the world-broadcast of the championship game. An audience of 111.5 million viewers watched as the 10-week collaborative effort of 18 SCAD students marked the kickoff to the 48th NFL championship game. The opener occupied an airtime of 30 seconds — a half-minute time slot that would have cost any advertiser $4 million to reserve. In addition, SCAD Alumni on the FOX Sports staff used the Studio 408's concepts to create additional elements for the Super Bowl XLVIII broadcast.
"Just a great opportunity — everybody should do a SCADpro. I definitely recommend it."
Sarah Saltonstall | SCAD graphic design student