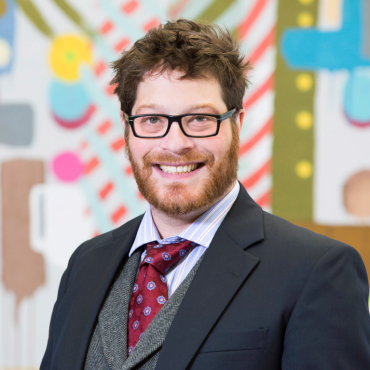 Austin Shaw
Motion media design professor
---
Education
B.S., studio art, New York University, 1999
M.S., communications design, Pratt Institute, 2003
Publications and Presentations
Design is Kinky, Semi-Permanent Book, Published Artist, June 2008.
Neilson, Camille, MacUser Magazine, Twenty/20 Feature Article, Pages 22-23, Vol 24, May 2008.
Eismann, Katrin, Photoshop User Magazine, Creative Point of View Feature Article, Pages 50-51, October 2007.
AreaofDesign.com, In The Spotlight, Feature Article, May 2007. Cochran, Josh, AmateruIllustrator.com, Feature Article, March 2007.
Bjorn Bartholdy, Showreel.01, VOOM, Equator Launch, Credited Work for Equator HD, 2004.
CorporateMediaNews.com, "Loyalkaspar Launches Voom's New HD Travel Channel Equator", Credited Work for Equator HD, 2004.
DeMott, Rick, Animation World Magazine, Hot Spots Showcase:The Best in Animated & VFX Commercials, Credited Work for Target, August 31, 2003.
Boyer, Trevor, DigitalContentProducer.com, Hot Spots, Target "Treehouse", Credited Work for Target, January 1, 2003.
Austin Shaw is a motion media design professor at Savannah College of Art and Design. He has worked as a creative director, designer and animator for companies such as Süperfad, Digital Kitchen and Curious Pictures, creating original content for the broadcast and advertising industries. His credits include numerous Broadcast Design Award and Emmy-nominated projects.