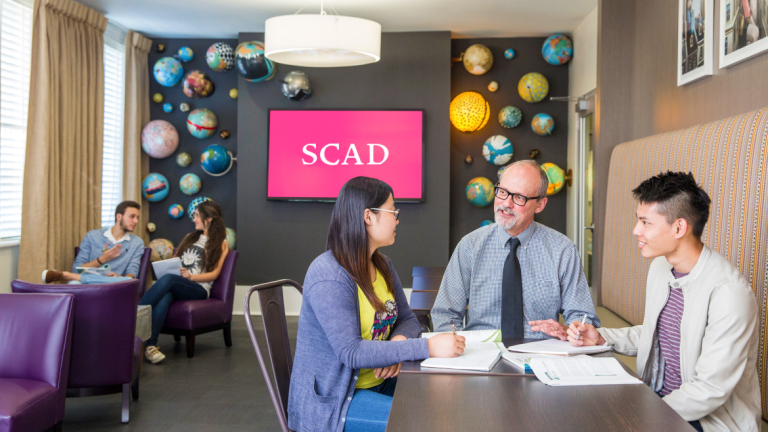 Endless resources for a growing international community
Life at SCAD is more than attending class. As an international student, you have abundant opportunities to connect with fellow students from across the globe while pursuing your academic, professional and social interests.
To help you reach your potential, check out everything SCAD has to offer its international students.
International Student Services Office
To help you understand American culture and life at SCAD, the International Student Services Office (ISSO) provides full-time advisers who are dedicated to guiding you through your time at SCAD and beyond.
What areas does ISSO cover?
Academics
Employment
Health care
Housing
Immigration
Safety
Scholarships
Taxes
Travel
University life
Student clubs
SCAD offers more than 100 student organizations — from community service groups to leadership opportunities to intramural sports. Whether you're attending SCAD Savannah or SCAD Atlanta, join the club that's perfect for you.
Events and trips
Throughout the year, ISSO plans a wide variety of activities where you can meet new friends, discover potential hobbies and make lifelong memories.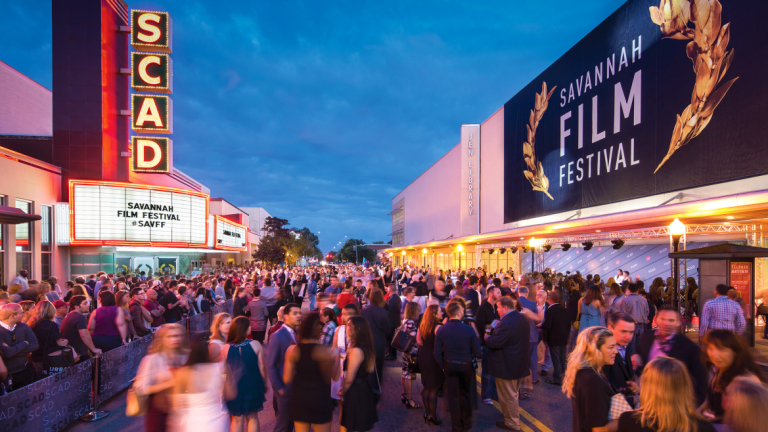 Stay connected
Join ISSO on Facebook to stay up-to-date on everything it has to offer.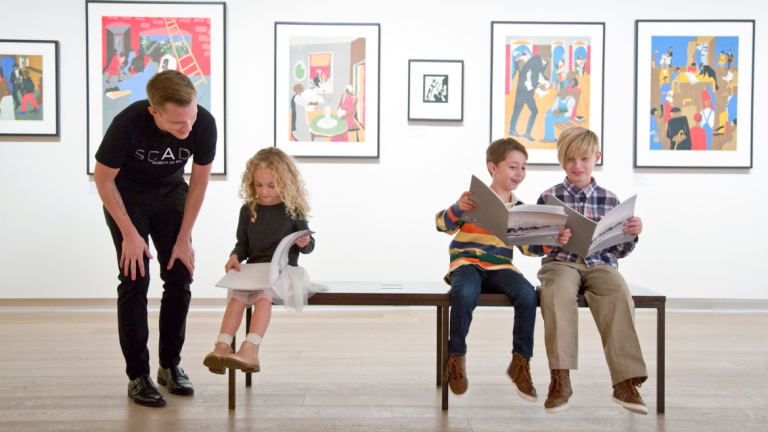 Student employment
All F-1 visa holders are automatically eligible to seek student employment, but employment is not guaranteed. You can work a maximum of 20 hours per week in any department or SCAD office during the academic year. During break periods, you can work a maximum of 40 hours per week. Learn more on MySCAD.
Volunteering
You may volunteer your time and skills in any non-paid position provided that position is not normally held by a paid worker. Non-paid work does not require any work authorization, but you must maintain full-time enrollment unless you are participating in a Curricular Practical Training internship.
Employment outside of SCAD
You must obtain U.S. work authorization for any paid position outside of SCAD. If you have an F-1 visa, you cannot apply for employment outside of SCAD until you have F-1 status for at least three quarters. You cannot accept employment outside of SCAD without USCIS authorization.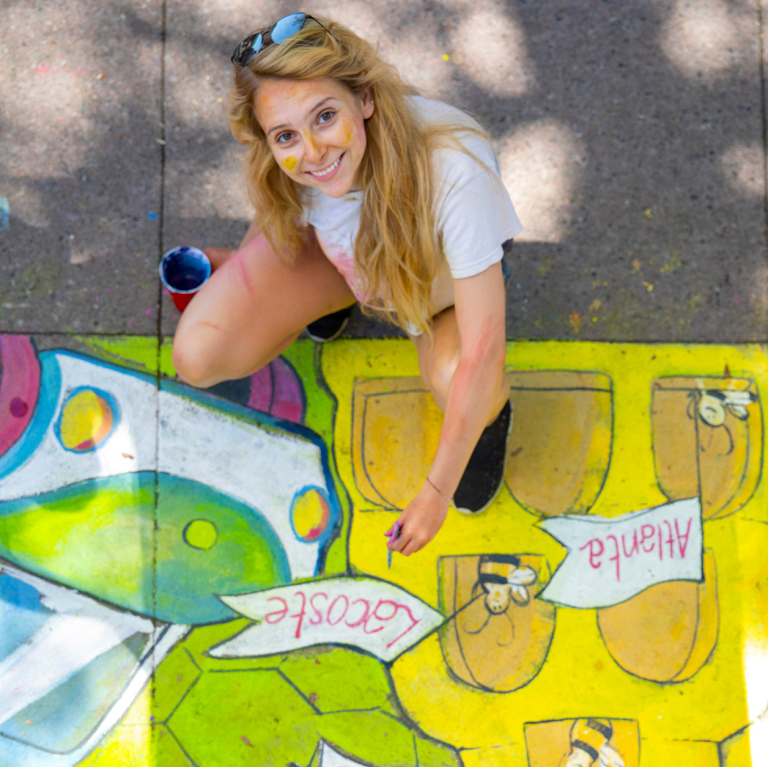 Stay connected
Receive a biweekly email newsletter from ISSO that updates you on upcoming events, important deadlines and more. Current students are automatically enrolled.
Alumni support
ISSO continues to support its international students after graduation including assistance with Optional Practical Training (OPT).
English language support
Build your confidence through exclusive SCAD language programs.
Connect to an online community
For additional academic, cultural and virtual support, international students are automatically enrolled in the SCAD Culture, Language and Academic Support Site (CLASS) through Blackboard.
SCAD Language Experience and Academic Preparation (LEAP)
Learn linguistic and cultural norms online through the innovative SCAD eLearning platform.
Connect with the International Student Services Office